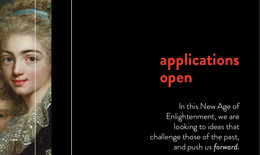 In the spirit of ideas worth spreading, TEDx is a program of local, self-organized events that bring people together to share a TED-like experience. At a TEDx event, TEDTalks video and live speakers combine to spark deep discussion and connection in a small group. These local, self-organized events are branded TEDx, where x = independently organized TED event. The TED Conference provides general guidance for the TEDx program, but individual TEDx events are self-organized (subject to certain rules and regulations).
Speakers
Speakers may not be confirmed. Check event website for more information.
Bailey Felix
Bioengineer
Bailey is a bioengineering major at Syracuse University's College of Engineering and Computer Science. Pursuing a Ph.D. in bioengineering after graduation. Bailey is an experienced undergraduate researcher, with a breadth of knowledge in computational modeling, 4D printing, and medical device associated biofilm infections. She is passionate about healthcare and her goal is to research advances in medicine to improve patient outcomes. Her talk about her research investigates the emerging technology of 4D printing and its applications related to biomaterials and healthcare.
Luca Serio
journalist
Luca obtained a Broadcast & Digital Journalism Major in SU's Newhouse School. This past summer, throughout the pandemic, Luca served as a letter carrier for the United States Postal Service. During his time as USPS, he gained insight into many of the misconceptions people have about the agency, and what he thinks the future of it might look like.
Noelle Johnson
Actress
Noelle Johnson is a first-year Acting major at Syracuse University's Drama Department (housed within the College of Visual and Performing Arts). She is an actor and published playwright, hoping to improve the way that the performing arts industry embraces queer voices. She is also a graduate of the acting program at the Interlochen Arts Academy, an arts-based boarding school in Northern Michigan. Her talk focuses on the past, present, and future of queer representation in film and television, and hopes to promote the sharing of queer stories in onscreen media.
Tula Goenka
Professor, Filmmaker, Author, Activist
Tula Goenka is a filmmaker, author, social justice activist and a professor at the S.I. Newhouse School of Public Communications, Syracuse University. She believes in the power of storytelling to illuminate oppression, heal trauma and create positive change. Goenka is also a breast cancer survivor, and has lived experience of the barriers between a survivor's public persona and their private struggles with the disease. Her TEDx talk discusses the individualistic framing and isolation of breast cancer patients in our patriarchal society, and advocates using art as a model for sharing, participation, and building sisterhood and community.
Vedyun Mishra
Architect
Vedyun Mishra is a qualified architect from New Delhi, India. After a period of almost three years spent in practice and research in India, he is currently pursuing his MS in Architecture degree from Syracuse University's School of Architecture. Vedyun has a deep interest in understanding human behavior in the built environment while simultaneously looking at how these behaviors could shape a more sustainable, healthy and inclusive built environment. Through this TED talk the aim is to present how the power of inclusive architecture can be used to design spaces that help improve cognitive abilities of individuals with Autism Spectrum Disorder while linking this to the broader goal of sustainable and responsible construction.
Zeke Leonard
Environmental and Interior Designer
Zeke Leonard is an assistant professor in the Syracuse University School of Design, member of the Environmental and Interior Design faculty, and program coordinator for the degree in Design Studies. His research involves the role social responsibility and environmental stewardship play in contextually-relevant design and fabrication practices. His talk addresses value constructs and posits method for re-thinking them.