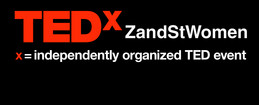 In the spirit of ideas worth spreading, TEDx is a program of local, self-organized events that bring people together to share a TED-like experience. At a TEDx event, TEDTalks video and live speakers combine to spark deep discussion and connection in a small group. These local, self-organized events are branded TEDx, where x = independently organized TED event. The TED Conference provides general guidance for the TEDx program, but individual TEDx events are self-organized (subject to certain rules and regulations).
Speakers
Speakers may not be confirmed. Check event website for more information.
Asal Setayesh
Fashion Researcher
Asal Setayesh was born in 1986 in Shiraz , Iran. She is a documentary maker, writer and researcher. She published two books in her major. She acts as an effective woman in her field of study. She is interested in fashion and the role of fashion on the environment. This is why she is here to share her ideas and her experiences.
Katayoon Ashraf
Athlete
Katayoon ashraf was born in 1968 in Tehran,Iran. She is known as a teacher, coach and a powerful woman. She is the head of Slalom and wild water committee of Iran Canoe Federation from 2015. She acts as an Iran National Women Slalom Team coach from 2014. Some people believe that bringing women into river alone is dangerous, some would say it is not possible for women to be here, but there are some individuals not only trust the women but also support them. What she wants to say is that: be like a river. If a river stopped with a rock it will change the path to see the sea.
Khadijeh Zarifi
Medical Doctor
Khadijeh Zarifi was born in 1980 in Shiraz, Iran. She got her medical degree in 2004 from Shiraz University. Throughout her medical education, she found her ambition in children's healthcare and finally she achieved pediatric specialty in 2009. She is the writer of Mamandoctor books and also the manager of Gashtak Daftaran site by this goal: to educate pediatrics. She acted as the organizer of pediatrics congresses.
Laleh Izadpanah
Fire fighter
Laleh Izadpanah is a fire fighter who is the first diver in Iran. She is a professional mountain climber. Her field of study is urban planning, M.A. After she finished her major, she became a member of fire fighter women team. Due to her job, she is a master in Kung Fu.
Shabnam Kasraei
social activist
Shabnam Kasraei moved to Italy in 1996 when she was nine. Her desire to discover her cultural identity was always present. Tracing her identity as an Iranian and walking through discovering cultural roots, turned into the adventurist motive to explore this spectacular country behind the wheel, where her van life started in 2018. Since then, a year-long journey and many firsthand encounters with cultural, social, and historical aspects of her homeland lead Shabnam to the conclusion that the rural world is a real treasure and the most authentic one she knew was found in Baluchistan. Combining her passion for the rural world and her background as a designer and an entrepreneur, lead her to give life to a non-profit organization called Etnico. Etnico applies social processes of innovation to rediscover and enhance the tangible and intangible cultural heritage to create value by integrating digital technologies with development projects.
Yasaman Moazzami
Philanthropist
Yasaman Moazzami was born in Tehran. She is a philanthropist who is focusing on disadvantaged women and children. After completing her psychology study. she moved to Shiraz. She acts as a social activist who concerns about women and children affairs. She is the founder of NGO to support the women(MASDI)
Organizing team
Abbas Shojaeifard

Marketing/Communications

andishe kazemi

Marketing/Communications

ehsan rafiee

Production

Fatemeh Emad

Marketing/Communications

Mahdieh Moradi

Marketing/Communications

mansoureh musavi

Operations

MOHAMMAD KENAREHFARD

Production

Mohammad Farzine

Operations

Mohammad Hadi Shaghaghian

Operations

Mojtaba Naghdyzadegan Jahromi

Marketing/Communications

Omid Rajaei

Curation

Reza Zarei

Production

sahel tootoonchi

Marketing/Communications

sina borzou

Operations

tahereh khaef

Operations

zahra azizdoost

Marketing/Communications