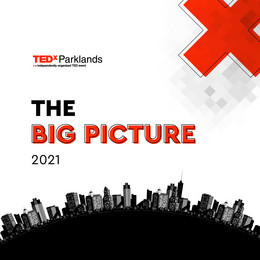 This is a FREE online event scheduled to take place on Saturday 08 May 2021 from 7.00-9.00pm (EAT). The event features 7 speakers whose talks we believe will inspire reflection. The pandemic has forced us to all introspect, this event captures the spirit of always focusing on the bigger picture.
Speakers
Speakers may not be confirmed. Check event website for more information.
Agnes Muthoni
Director, Talent Partnerships, Andela
Agnes Muthoni is the Director of Talent Partnerships at Andela. She loves to build strategic partnerships that create commercial value and social impact across Africa.
Andrew Alovi
IMC Manager, Coca Cola TM
Andrew Alovi is a seasoned professional with over 13 years of experience across Africa in marketing, arts and entertainment.
Anita Soina
Environmental Activist
Anita Soina is a 21-year-old Environmental Activist, currently pursuing a B.A. in Public Relations and Corporate Communication, at the Multimedia University of Kenya. She is passionate about social change with a strong inclination to environmental policy.
Dr. Chao Mbogho
Program Lead and Founder, KamiLimu
Dr. Chao is a multi-award-winning researcher, educator, mentor in Computer Science and the founder and program lead for KamiLimu.
Farhia Jama
Lead Business Coach - Holby Business Solutions
Farhia Jama is a passionate 26-year-old who is transforming Africa - is the Co-founder of Holby Training Solution. She is a Lead Business coach and consultant in various countries in Africa, as well as the author of Your Entrepreneurship Journey and 4 other books
Makena Njeri
Founder, Bold Network Africa
Makena Njeri is the founder and CEO of Bold Network Africa - an organization based in Nairobi, Kenya that aims to educate the society in Africa about the LGBTQ community through Films, documentaries, and training.
Shalini Bhalla - Lucas
Mindfulness and meditation trainer
Shalini Bhalla-Lucas is an award-winning author, entrepreneur, motivational speaker, and the founder of Just Jhoom! a Bollywood-inspired dance fitness programme. She is also an accredited mindfulness and meditation teacher – teaching people highly effective, proven techniques to help combat stress, anxiety, and depression.