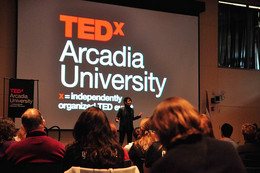 This will be a virtual event presented on Zoom as a webinar
Interested audience members will need to use the event link to access the program
The Link is below.
Speakers
Speakers may not be confirmed. Check event website for more information.
Ava Burchell
Student activist at Youth4Unity
Ava Burchell is a senior at Central Bucks West High School. She is the secretary and one of the founders of Youth4Unity, an organization working for social justice and harmony in the Doylestown community. As the secretary, she takes notes, organizes events, and responds to the organization's emails. Outside of her work in Youth4Unity, Ava spends her time working as a manager for McDonald's, reading, playing volleyball, and being a member of a large portion of her school's clubs.
Bella Selekman
Student activist at Youth4Unity
Bella Selekman is a junior at Council Rock South High School in Bucks County, PA. She takes pride in her involvement in Youth 4 Unity, a student-led social justice organization. She is Youth 4 Unity's Director of Volunteers, an editor for the organization's publications, and in charge of the YouthFour Unity Facebook account. Outside of Youth 4 Unity, she is extremely dedicated to her education. In her free time, she can be found studying, watching Star Wars, and advocating for equality.
Associate Professor of Criminal Justice at the State University of New York at Plattsburgh.
Dr. Breea Willingham is an Associate Professor of Criminal Justice at the State University of New York at Plattsburgh. As an interdisciplinary scholar, Dr. Willingham's research examines the intersections of race, gender, higher education, and the criminal injustice system. She is particularly interested in examining Black women's experiences with higher education in prison, and amplifying the voices of Black women impacted by the injustice system. Dr. Willingham's research also focuses on the societal ramifications of mass incarceration, especially its impact on families. She has presented her research at academic conferences nationally and internationally. Dr. Willingham is a co-founder of the Jamii Sisterhood, an organization that offers a safe and innovative space for Black women in higher education in prison, and the Managing Editor of the new Journal for Higher Education in Prison. Her anthology titled Punishment and Society is available from Cognella Academic Publishers.
Brian Antono
Family Physician in the Department of Family Medicine and Community Health at Duke University
Dr. Brian Antono, MD, MPH is a family physician in the Department of Family Medicine and Community Health at Duke University. He spends his days seeing patients of all ages, teaching students and residents, and developing a health equity curriculum. He attended medical school at the University of North Carolina (UNC) at Chapel Hill School of Medicine and completed his Master of Public Health degree at the UNC Gillings School's Public Health Leadership Program. After fulfilling his family medicine training at the Mountain Area Health Education Center Family Medicine Residency Program, he became the 2019-2020 Robert L. Phillips, Jr. Health Policy Fellow at the Georgetown School of Medicine & the Robert Graham Center in Washington, DC. His interests also include access to care for underserved populations and primary care workforce and training.
Respiratory Therapist and Owner of Island Creamery
For the past 15 years, Jackie has been working as a respiratory therapist. During the COVID Pandemic she also became a full-time small business owner of the Island Creamery NJ.
Pete Mashinski
High School History Teacher
Pete Mashinski has been teaching for 31 years (1990-Present). For the first 11 years of his career, he taught in Special Education, two years in emotional support and nine in learning support. He taught a real life math course for 17 summers at Woodside Detention. Twenty years have been spent in teaching social studies-World Cultures, American Government, U.S. and AP U.S. History. He currently teaches U.S. and AP U.S. History at Cumberland Valley High School in Mechanicsburg, PA. Outside of teaching high school, he is a Teacher Fellow for the United States Holocaust Memorial Museum in Washington, D.C. and has taught conferences for the museum on and off since 2013. Pete has been married to his wife Karen for 28 years. He has three children-Kelsey, 21, Emily, 17, and PJ, 13. In his free time, he officiates high school football for the PIAA and has been doing so for the past 23 years.
Sarah Zhang
Student activist at Youth4Unity
Sarah Zhang is a senior at Central Bucks East, and the director of web development, administration, & operations for Youth 4 Unity. She has been heavily involved in activism ever since she led her middle school's walkout after the Parkland shooting in 2018. Outside of Y4U, Sarah runs the student-led newspaper The Gen Z Daily on Instagram, is social media director of Diversify our Narrative CBSD, runs her school's art therapy club, and volunteers at a Woman's Place, the Doylestown Hospital, and the Michener Art Museum.
Philadelphia Poet Laureate
Trapeta B. Mayson is the 2020-2021 Philadelphia Poet Laureate. She is a recipient of a Pew Fellowship in Literature, Leeway Transformation Award, Leeway Art and Change Grant, and Pennsylvania Council on the Arts Grants. Mayson is a Cave Canem and Callaloo Fellow and a 2019 Aspen Words Emerging Writers Fellow with the Aspen Institute. She is the author of She Was Once Herself and Mocha Melodies. Mayson also released two music and poetry projects, SCAT and This Is How We Get Through, with internationally acclaimed jazz guitarist, Monnette Sudler. She has also written for The American Poetry Review, Epiphany Literary Journal, Aesthetica Magazine, Margie: The American Journal of Poetry among others. A native of Liberia, Mayson is a graduate of Temple University, Bryn Mawr Graduate School of Social Work and Social Research, and Villanova University School of Business. Mayson is a member of several local organizations where she uses the arts to mobilize, build community and create change.
Emergency Department Technician and Manager of Island Creamery
Victoria graduated from Rowan University in 2020 with a Psychology major and a Neuroscience minor, with a concentration in the Physician Assistant field. She soon plans to enter PA school. She also assists her mom in managing Island Creamery.