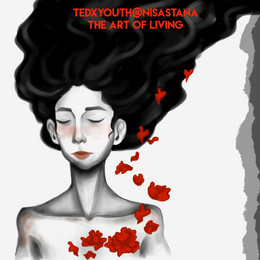 The aim of this event to talk about modern social issues, which are familiar in a big society and try to find solutions, to share personal issues related to ourselves and show that every question has an answer, to share opinions on global issues, but the most significant concern is personal and personality problems of everyone that make problems in society, so we want to talk about to share it. Emotions give us more information of ourselves than we tend to consider. People of any ages should understand the signals of their body to succeed in social life. Human factors such as pshycological stability, emotions, public opinion rule the world.
Speakers
Speakers may not be confirmed. Check event website for more information.
Adilet Anuar
Student of Astana Garden School in Nur-Sultan, Volunteer, Leader
My name is Adilet. I am 16 years old. My one of the hobby is to develop oratory skill and present a lot of topics. So I am a kazakh and English debater. This time is my first time participating in TedX. Before now, I was speaker in several master-classes in Astana.
Aida Ongarova
Student of NIS Ph&M in Nur-Sultan
I am a new speaker who wants to save this world from human stupidity.
Akniet Samatova
NIS PhM Student, Volunteer club member, NIS Talks speaker
My name is Akniet, I'm 15. I recently discovered my extra abilities such as leadership skills, public performances and I would like to improve them as much as possible. I just want to try everything to become well rounded.
Alikhan Madeni
Student of NIS PhM in Nur-Sultan Interact Club member, Peace Week participant, Adal Volunteers Club member, Film maker
My name is Alikhan Madeni, a Junior year student of NIS. I enjoy making speeches, filming movies, volunteering and organizing events. I've changed many schools and want to share my experience of making friends.
Alina Zakeryanova
Student of NIS Ph&M in Nur-Sultan Volunteer NIS talks club participant
I'm Alina. I'm only 16, but i like to discuss complex topics,therefore I would like to participate in TEDxYouth. I enjoy learning new languages, finding new acquaintances and spreading my thoughts and ideas!
Alua Temirbek
Student of NIS Ph&M in Nur-Sultan Adal Volunteer club member, NIS Volunteers club member
My name is Alua. I am 14 years old. I am well-rounded and hard working person. I have a passion for music. I also like performing on stage, meeting new people and learning new languages.
Ayana Kuanysheva
Student of Zerde in Nur-Sultan Volunteer, activist Eco club co-founder YouTuber New speaker
My name is Ayana: I'm 16. I'm well-rounded, hard-working and sincere person) I like to study new things, find friends and perform on stage.
Daiana Mukhamediyeva
Student of NIS Ph&M in Nur-Sultan. Volunteer Founder of "Protect Our Planet" club Active member of UNESCO club Speaker in school Tedx club
My name is Daiana and I am 17 years old. I'm very enthusiastic about working and motivated in my self-development. I think that curiosity and hard-working are the crucial parts of my personality and they significantly help me in exploring this astonishing world by achieving new goals.
Dias Bissengaliyev
Student of BIL in Nur-Sultan,Volunteer,ECO activist,olympiad member of my school
My name is Dias.I'm 16.I'm a many-sided and soulful person,I like learn new things and trying myself everywhere.
Nargiz Akhmetova
Student of NIS Ph&M in Nur-Sultan 1)Volunteer 2) School soccer team player 3) ICT olympiad participant 4) NIS Talks speaker
My name is Nargiz. I'm 15 years old.I'm active, sociable and hard-working person. I'm very interested in ICT and sport. I've joined TedX community to share my ideas and thoughts about world problems. Moreover, I have passion for music and films.
Nuriya Azamatova
Student of NIS Ph&M in Nur-Sultan Youth Activist
Life creed: per aspera ad astra — through hardships to the stars — meaning that through hard work and strong dedication any dream can be reached. My dream is to create the world where everyone is treated the best possible way.
Tamila Yerkanat
Senior Student of NIS Ph&M in Nur-Sultan, Ted-X Youth Astana community member/leader, One of the Founders of Adal Volunteer Club
My name is Tamila, but I prefer to be called Toms. I am a quite experienced co-organizer and speaker in the field of Ted-X events. I am a professional sportsman, one of the founders of AVC youth organization, but still an introvert. I want to share my experience of emotions and discomfort giving me opportunities.
Temirlan Sabyrbayev
Student of #50 "Қазғарыш" school - lyceum Team leader of AC and AJ Founder and co - founder of The Greeny and AGT Founder of Arduino Club Winner of different olympiads in robotics and physics.
My name is Temirlan. I am 16 years old. I am a very calm and well - rounded person. I like to play computer games and read interesting books. Furthermore, I have a passion in robotics and computer sciences, also in different fields of physics and mathematics. Moreover, I am working as a developer in variety projects, which are related with greenhouses and trees.