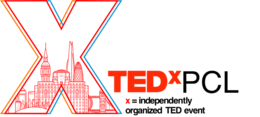 In the spirit of ideas worth spreading, TEDx is a program of local, self-organized events that bring people together to share a TED-like experience. At a TEDx event, TEDTalks video and live speakers combine to spark deep discussion and connection in a small group. These local, self-organized events are branded TEDx, where x = independently organized TED event. The TED Conference provides general guidance for the TEDx program, but individual TEDx events are self-organized (subject to certain rules and regulations).
Speakers
Speakers may not be confirmed. Check event website for more information.
Director of Digital & Community at The Planet Mark and IoD Ambassador
It's not what you know, it's who you know. But not all of us grow up with family business connections – so how can we each build a network of meaningful relationships to maximise our impact? Since becoming an Institute of Directors Ambassador 4 years ago, Andrew has become a prolific networker. He attributes every single opportunity that has come his way in recent years to meaningfully connecting with people both online and offline. How can we avoid empty transactional networking and nurture genuine human connection in our professional lives? Find out in this session.
Psychologist, Model, Actress, Public Speaker, Author
This talk discusses the scientific theories behind the personas that we find on the internet, and what makes an online relationship sustainable vs unendurable
Carl Taylor
Head of Psychology at Invicta Grammar School
After a career in business and consulting, Carl has migrated over to making a passion of his a full time job. He now teaches psychology to A-Level students. Everything you'll see and hear during this presentation will have happened at least half a second earlier, which has profound implications for our view of ourselves, not least because it means we may be no more than passive observers within a unique virtual reality, being tricked into thinking we are 'agents' by neural pathways that antedate consciousness.
Serial Entrepreneur & Pearson College London Lecturer
To Come... "The Joy of Being Naive"
Chris Waters
Head of Physics at Invicta Grammar School
Time is relative; each of us experiences time differently. How we experience time has changed throughout history, the growing importance of "now" has taken hold, but in the end what really is "now" anyway?
Accountant, M&A Specialist & Award Winning Author
The author of the award-winning book 'Add Then Multiply'. He's had an extensive career in the financial sector and, in 200, discovered the world of small companies. He since only works with SME businesses and helps them grow exponentially and exit using his F.A.C.E methodology.
Keynote Speaker & Creativity Wizard
Duncan spent 30 years at Disney, he was head of Innovation and achieved some incredible feats such as getting his son's Buzz Lightyear toy onto the ISS. He now exclusively focuses on making creativity fun and innovation tangible through his critically acclaimed workshops.
Director at Government Digital Service
As senior leaders have more data and information available to them than ever before, they might be surprised to find that the biggest threat to their organisations is -- themselves.
CEO & Co-Founder at BlueBolt
From Touch-Typist to CEO Unsure of any career path after school, Lucy was advised, against her will, to enrol in a touch typing course that lead her on a most unexpected career path. This energetic and encouraging talk covers Lucy's extraordinary journey from starting ground up, to becoming CEO of an internationally recognised, award- winning, visual effects company, specialising in feature film and high-end episodic television drama.
Plant-Based Chef & Environmentalist
She's changing the current food system, aiming to reduce food-related carbon emissions. Her time cooking in all types of kitchen, from Michelin to local, Marina noticed the huge food wastage and terrible consumer habits. She's looking to make a change!
Digital Marketing Strategy
To Come... "The Secret Upside of Dyslexia: Not a Disability but a Superpower"
Pearson College London Alumni
A young entrepreneur and recent degree apprenticeship graduate. He's passionate about Gen-Z engagement, social mobility, and growing impact-driven enterprises. Through his venture, Worth Of Mouth, he has impacted over 100,000 young lives and gained incredible mentors such as the CEO of Pearson PLC and the CEO of Tesco UK.
Sandra Thompson
Lecturer at Pearson College London & Goleman EI Certified
An Emotional Intelligence expert. Sandra has dedicated her career to the up and coming theories of EQ, also known as Emotional Intelligence. SHe's going to be controversial in her talk and challenge the Status Quo!
Digital Nomad
To Come... "Why Now is the Time to Unlearn Everything We've Been Taught About Work"