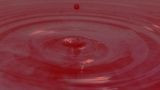 Our local community values social and cultural reform. The concept of ripples ("雫") aims to illustrate societal, political and cultural reform that innovators employ to promote connectivity and prosperity. This theme/concept is integral for the community to understand in order to enrich their perspectives and bring new meaning to their understanding of the world. TEDxYouth@CanadianAcademy is an independently organized community that works to enrich our community and such understanding.
Speakers
Speakers may not be confirmed. Check event website for more information.
Arisa Okamura
Student
Arisa is a student in Canadian Academy who is interested in programming. She was born November 18th, 2006, in Osaka. She started going to a Robotics school in Grade 2, than went to a programming school in Grade 5. After going to the final stage of Tech Kids Grand Prix, she was invited to a program Kids Creator Studio, improving the UI & making a promotion video of her app "RemindMe". She is now working for an internship in a tech company located in Tokyo.
Devang Nair
Student
Devang Nair is a 15-year boy from India living in Japan on a small man-made island. Although living on a small island for all his life surrounded with the same people, same environment, and never changing his minimalistic lifestyle he had learned to "shift his energy to see what he can create" (Roy Bennet) due to the events of covid-19 and quarantine. From staying at home all day to struggling to stay motivated to do anything he needed to get up onto his feet. it is his goal to continue doing the same into his future and to always shift his energy to see what he can create instead of waiting for the opportunity to come by him and waiting for the "perfect moment". He is determined and hardworking but constantly held back by his fixed mindset, therefore, looks to better understand how he can captivate his own strengths.
Khushi Sarkar
Student
Even during the most stressful times, Khushi can be seen sitting in her room blankly staring at her work. Struggling to gain the motivation, she started researching ways to stop procrastinating. This was the start of her journey to becoming an efficient student. Khushi is a junior student at Canadian Academy. Hard work, perseverance, and perfection are qualities that have always been in her nature. Furthermore, she has had a streak of academic and social achievements throughout her school years and strives to continue the effort. One of her interests is public speaking. She is passionate about giving advice and sharing experiences to help others. Her dream is to become a professional marketer. A great part of that is her interest in psychology. Reading about procrastination, she realised many of the prevention methods had to do with behavioral economics, a unit she enjoyed learning about. Moving forward, she wants to continue expanding her knowledge in the field of marketing.
Selina Shibata
Student
Selina Shibata '15 grew up in Mongolia and Japan. Having experienced two completely different worlds, she was able to confront reality, that in fact, picture perfect Japan is struggling to improve gender inequality. As an advocate for diversity initiatives and a big participant of social justice service groups at her school, it was during this time that she developed a passion for these topics. Working together with the local food bank, has had Selina understand the importance of helping people in need and the significance a young voice can have.
Student
Yun-Tzu, a junior at Canadian Academy, is passionate about pursuing climate justice and nuclear abolition. She is excited to speak on the responsibility and power of youth to tackle the pressing issues of climate change and nuclear war. A school strike once sparked her determination to work with like-minded youth to deal creatively and effectively with these existential threats. Since then, through conversations with researchers, policymakers, and atomic-bomb survivors, she has grown increasingly concerned about the urgency of climate and nuclear threats. By sharing her understanding of the two threats and her experiences with youth activism, she hopes to inspire others to find their own motive and confidence to act.