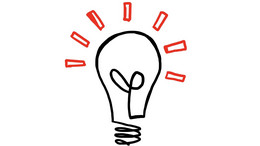 Enlighten: v. give (someone) greater knowledge about a subject or situation.
Speakers
Speakers may not be confirmed. Check event website for more information.
Ana Isabel Oyanguren
Student
Ana Isabel Oyanguren is Nicaraguan. She maintains her political knowledge up to date. She considers herself a feminist, in a country where not everybody is. She will be joining us as a speaker for TEDxYouth@CSA 2020.
Chiara Pilato
Student
Chiara Pilato is half Italian and half Nicaraguan. She has always had a big passion for the environment and public speaking. On TEDxYouth@CSA 2019, she hosted the event. This year we are glad to have her as one of our speakers.
Felipe Porta
Student
Felipe Porta has moved around throughout his life, this was given him an ability to understand people from different backgrounds. Porta appreciates controversial topics that might get you on the edge of your seat. Porta will be a speaker at TEDxYouth@CSA 2020.
Gustavo Velarde
Teacher
Gustavo Velarde teaches history and international relations at St. Augustine Preparatory School. He was born in Mexico City but has never really actually lived a day of his life there. He obtained his Bachelor of Science in international affairs from Florida State University and is currently coursing through his Master's degree in international education. Some of his hobbies include playing chess, debating politics and writing reviews on anything remotely criticizable.
Javier Arana
Student
Javier Arana is a senior who will soon be leaving our school community. Arana enjoys public speaking and learning about economics and philosophy. By joining TEDxYouth@CSA 2020, he will be able to share his ideas and leave a mark in his school.
Roger Conrado
Student
Roger Conrado has grown up in Nicaragua. He is passionate about making others evolve into the best person they can be. He enjoys chess, art, sports, and learning. Conrado will be joining us as a speaker for TEDxYouth@CSA 2020.
Victoria Chamorro
Student
Victoria Chamorro is from Nicaragua and has lived there all her life. She is currently an 11th-grade student. Although she considers herself an introvert, she is coming out of her comfort zone to talk at TEDxYouth@CSA 2020.