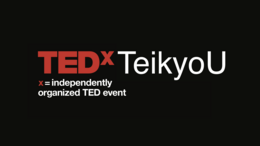 The Teikyo University group is building international networks as part of our commitment to helping every student find their "one's way" predicated on a global perspective, through a combination of integrated education and local engagement.
Discover the future of "your way" from TEDxTeikyoU.
帝京大学は、総合的教育と地域貢献を通じて、すべての学生がグローバルな視野に基づく「自分流」を見つけるために、国際的なネットワークを構築しています。
自分流とは、生き方の哲学そのもので、自分のなすべきこと、興味あることを見つけだし、自分の生まれ持った個性を最大限生かすべく知識や技術を習得し、それを自分の力として行動し、その結果を自分自身が責任もつこと。
TEDxTeikyoUから「自分流」の未来を発見してください。
Speakers
Speakers may not be confirmed. Check event website for more information.
Jun Sasahara
Sports Orthopaedic Surgeon
Dr Jun Sasahara, who wants to become a doctor to treat athletes' sports injuries with minimal invasion, specializes in treating top athletes and sportspeople at the Teikyo University Institute Sports Science & Medicine. From medical care that only "takes away the pain" of the patient to medical care that supports "the best performance" of the athlete. What is a fantastic method that does not rely on surgery?
Naoko Ideguchi
Cofounder of ALS Research Support "Challenge J9" / Professor of Teikyō Heisei University / Doctor of Pharmacy / Doctor of Education
She gives lectures with direct interaction between the students and the patients with an intractable disease, ALS (Amyotrophic Lateral Sclerosis), which gradually causes loss of muscles throughout the body. She also conducts fundraising for life support and developing a new treatment for ALS. In 2019, she launched fundraising for Treatment Research Funding "Challenge J9" with volunteers to coincide with the Rugby World Cup in Japan, in cooperation with "J9 Fund" which was established by the legendary South African rugby player who died of ALS, for the purpose to support the patients. She spreads the importance of being interested in the lives and care of those patients with the intractable disease and lasting support while having fun together, through those ALS support activities in which patients and their families can participate proactively. The results are also being used by the Center for iPS Cell Research and Application, Kyoto University and the Patients' Association.
Takayuki Otsuka
Deaf Rugby Japan National Team Player
As congenital deaf, he has been fascinated by rugby since elementary school. He has played with the person having no difficulty hearing with his extra effort. He contributed to winner six consecutive titles of the All-Japan University Rugby Football Championship while at Teikyo University. What is his "Spirit by happening" that he found in the soundless world that advances our understanding of the disabled and enriches our lives?