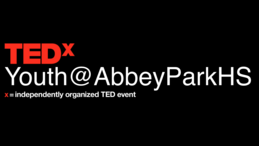 The 21st century has brought along with it many opportunities and challenges. Hear stories of struggle, success, ideas and brilliance from Halton's most inspiring youth in our day-long event focusing on the solutions needed to overcome the challenges we face today: from climate change to mental health issues and everything in between!
Speakers
Speakers may not be confirmed. Check event website for more information.
Aleck Covaci
Student
Hey! My name is Aleck Covaci and I'm a grade 11 student at Robert Bateman High School in Burlington Ontario. Currently, I'm involved in the Royal Canadian Air Cadet program at 540 Golden Hawks in Oakville, where at my squadron, I've been holding the position of an cadet instructor, been part of the debate team for two years, and have been working on getting my pilots license over the summer of 2020 and 2021. At my school, I'm enrolled in the International Baccalaureate program and also the team captain of the wrestling team, which I've been a part of for three years. I've always been committed to inspiring others when it comes to aerospace using my own knowledge and experiences. Thus, I looked over to TEDx APHS as the best way to do such
Ameen Parthab
Student
Hi, my name is Ameen Parthab and I'm your friendly neighbourhood nerd. I currently attend the Woodlands Secondary School and if you called me at any time I'd probably be busy either playing the piano, writing, or debating. As a child, I was always taught to voice my opinion in order to stand up for my personal beliefs, which has turned me into a rather outspoken person. Having this value ingrained in me at a young age has also made me very passionate about ensuring that everyone else has the same opportunity to have their voice heard, especially when it comes to youth. That's why I'm using TEDx APHS as an opportunity to spread awareness about what I believe to be an extremely important topic: lowering the voting age.
Angela Cen
Student
Hey, my name is Angela Cen and I am a grade 10 student at Iroquois Ridge High School. I love reading (I'm currently reading All the Light We Cannot See), playing tennis, swimming and creative writing. I'm always looking for opportunities to learn new things in interesting settings and that has pushed me to be involved in DECA, HOSA, FBLA and FRC 1360. I've always enjoyed listening to TED talks and the new ideas that they inspire and I am excited to be able to hear the variety of ideas and contribute my own at this year's conference.
Ethan Chiang
Studnet
Hi, my name is Ethan Chiang and I am a Grade 9 student at White Oaks. I am very engaged in extracurricular activities and clubs, such as debate, public speaking, science fairs, Model UN, DECA, air cadets, etc. I am very passionate about public speaking and debating. I have been debating competitively since 2 years ago and have won several awards, most notably at Canadian National Debating Championships. I've placed at national competitions like Canada-Wide Science Fair and Young Writers of Canada. I am beyond excited to utilize TEDxYouth @APHS as an outlet to not only foster awareness of social and environmental development, but also for personal growth.
Jordan Dancyger
Student
My name is Jordan Dancyger and I'm a student at Abbey Park High School. I'm very involved with acting and doing tech for community theatre in Oakville and I have a passion for drama and public speaking. I also run a little free library in my neighbourhood to provide free books for people in the community. I'm very excited to be a part of this year's TEDx conference and I hope my speech inspires people to think about how they can better collaborate with others!
Student
Hey! I'm Kiran Kumar. I'm seventeen years old, the CEO & Chairwoman of CrossBow Miles Canada Inc. and an Innovator at The Knowledge Society. I'm also a huge technology buff, and absolutely obsessed with the how and why things work the way they do. Before heading to the US to pursue an undergrad bioengineering, I wanted to explore the world of emerging technologies, from quantum biology to genomics. In my speech, I'll be discussing how we can our epigenome to elongate health-span.
Krish Joshi
Student
My name is Krish Joshi, and I am a Grade 11 student from Robert Bateman HS in Burlington, Ontario. I am currently completing the International Baccalaureate (IB) program. I have always been fascinated by the world around me and I aspire to have a positive impact on society. I have taken part in many science fairs, and have won twice at the national level and several regional awards with projects based in health sciences. I am also a member of the New York Academy of Sciences, through which I collaborate internationally with other students and professionals in STEM on projects ranging from climate change to global malnutrition. In school, I am involved in a variety of clubs, including Student Council, Model UN, and DECA. When I'm not involved in STEM/school-related activities, I enjoy listening to music, binge-watching my favorite TV shows, reading, playing table tennis and badminton. Through the TedX platform, I hope to inspire kids to go out into the world and make a difference.
Nadia Scharnhorst
Student
My name is Nadia Scharnhorst, and I am a 16 year old student from Abbey Park High School in Oakville, Ontario. I am currently working towards my ARCT in piano performance, and also have a strong interest in STEM. I am a member of my school's Young Women in Leadership club because I am passionate about gender equality. From a young age I've been raised in a multicultural and multilingual home environment thanks to my bilingual parents.
Student
My name is Neng Li, and I'm a G7 student at St. Andrew's catholic elementary school. I enjoy math and science. I play basketball and I do swimming. I am honored to be part of this year's TedXYouth event, and I hope my speech will unite people all over the world, and solve some of the problems in the world right now. The main purpose of my website is to let children all over the world talk to each other and learn about each other's cultures.
Student
Hello! My name is Rufaida Abdu, a Libyan-Canadian and a proud Muslim. I am a daughter, sister, student, tutor and a volunteer. I love interacting with people and building connections. I love helping people and problem solving. Most importantly, I love learning and spreading my knowledge. I am constantly volunteering in my community, especially in programs that work with children. Working with children will be the focus of my future and thus I fill much of my free time learning about them. Education has always been a topic that moved me into wanting to make a difference. I want all girls to be in school and achieving what they have always dreamed of. Through the TEDX platform, I hope to educate people on girls education and move them into being a part of the solution. Through education we can solve any problem.
Sierra Vaillancourt
Student
I'm Sierra Vaillancourt and I'm a grade twelve student at St. Thomas Aquinas. I love muffins, theatre and hearing people's stories. I've always found Ted Talks fascinating. I'm intrigued by the lives of influential people and what inspired them to make a change. Hearing how passionate presenters are about their research and opinions always makes me excited about all humanity has learned and will continue to discover! I hope that my speech will remind its listeners that their perspective is invaluable and they have so much to share with the world.
Thea Biallas
Student
Hi! My name is Thea Biallas, and I am currently a grade 12 student at T. A. Blakelock. I love playing sports! I play volleyball, badminton and rugby, and I am an executive member on the athletic council. I enjoy socializing, meeting new people, and I have been a Master of Ceremonies for multiple events. Hence why I have become a TedX speaker. I am hoping to have a positive impact on my community, and potentially benefit others with my past experiences.
Student
Hi! I'm Victoria Dmitruczyk, a 16 year old innovator at The Knowledge Society and HUGE artificial intelligence and global sustainability enthusiast. I'm obsessed with creating things - mindsets, projects, companies, the list goes on… In order to fuel this addiction, I'm constantly trying out new ideas, such as Dexterity, an initiative I started alongside one of my best friends to provide access to basic life skills in the developing world. When I'm not building things, I'm learning. I love consuming information, and want to be one of the key changemakers in the future. I'm super excited to see how we can leverage emerging technologies to help us grow exponentially as time goes on. Through the TedX platform, I want to get people excited about the future of technology, while also making them aware of the ethical issues behind some of our exponential technologies.