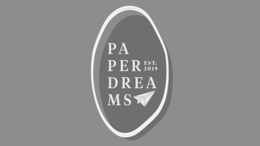 It's that intricately detailed doodle that you drew across the margins of your math notebook when class got impossible to follow. It's the faint but elaborate plan you jotted down on the single-ply tissue paper at the cafe. It's the unwavering focus of that little girl as she folds paper into triangles, into triangles and then into little paper boats.
In a world that values stability, favours conformity and persistently lulls you into finding comfort within convention: Paper Dreams are the vivacious ideas that live within the confines of your imaginative landscapes, waiting for the little push that would bring them to corporeality. At this year's TEDxMAIS, we aim to celebrate Paper Dreams and paper dreamers, in all of their glory.
Speakers
Speakers may not be confirmed. Check event website for more information.
Amit Gupta
Entrepreneur, Founder of Yulu
Amit Gupta is the founder and CEO of Yulu, a Micro-Mobility Platform service that enables bike sharing across cities in India. Before Yulu, he was also a part of the team that founded India's first unicorn startup, InMobi. A graduate of IIT Kanpur, he is one of the most experienced startup entrepreneurs in India.
Farah Mulla
Sound Artist
Farah Mulla is a Mumbai based sound artist who explores various human interactions in relation to time, space, the visual and the aural. Her work has been heavily influenced by her background in science which is evident not only in her approach to her practice but also in her experimentation with different media – from installations to sound recordings. Employing various means of perception, Farah Mulla works to bring her audience's attention to the aural, helping them explore the various possibilities of the listening experience.
Mahesh Raghunandan
Singer-songwriter
Mahesh Raghunandan is a Bangalore based singer-songwriter. At 13 he picked up the guitar and music has been his life ever since. His music is a mix of indie-folk, folk-rock, pop-rock and blues. While drawing inspiration from songwriters like John Mayer and Frank Sinatra he has moved the city with his original compositions. His recent gigs with Sofar Bangalore have been huge hits and his popularity is rising every day.
Surupa Sen
Dancer
Surupa was the first student at Nrityagram dance village. From coming to Nrityagram to study under her guru Protima Gour to later becoming a guru herself, she is now one of the leading teachers, choreographers and guardians of Nrityagram. She has travelled the world performing and choreographing Odissi piece, bringing the dance form up to the forefront of Indian classical dance.
Uma Radhakrishnan
Molecular Ecologist and Geneticist
Uma Ramakrishnan is a leading molecular ecologist and geneticist who works at the National Centre for Biological Sciences, Bangalore. As an animal and nature lover, Uma's work has revolved around uncovering the secrets hidden within the genetic codes of various mammals in the Indian subcontinent. Uma uses genetic information to map out the distribution and movement patterns of animals. She has won various awards for her work on population genetics and species conservation including the Parker-Gentry award.