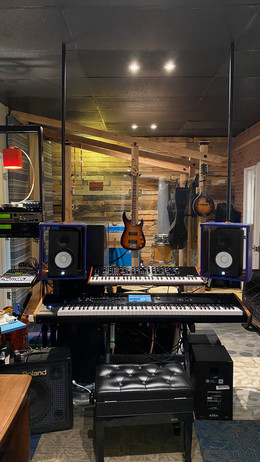 Event premiers October 23, 2020 at 4PM.
Link to the prerecorded event:
https://youtu.be/D4S32kvT2xM
Q&A with the featured speakers will begin at 6:30PM.
During the time of pandemic, it is critical to bring minds together (in a safe environment) and share ideas to bring awareness to the community.
Speakers
Speakers may not be confirmed. Check event website for more information.
Aaron Norris
VP Marketing for Core Logic
Aaron's real estate career started at five years old fixing houses in his father's flip business. In tandem, he fell into the arts, music and theater. He moved to NYC at 19 years to pursue Broadway. His journey from the life of a professional performer to a real estate investor and now VP of a technology company is a strange and unusual journey. Aaron writes where real estate meets technology on sites like Forbes.com, Think Realty Magazine, and BiggerPockets.com. He speaks nationally on technology, housing, and trends. Obsessions include ADUs, 3D printed homes, robotics, data with nuance, and the convergence of technology trends and their potential impacts on housing. He serves on several boards and has been directly involved in raising over $2 million for charities in Southern California.
Ahlam Muhtaseb
Professor of Media Studies + Director at California State University, San Bernardino
Dr. Ahlam Muhtaseb is a professor of media studies and the director of the Center for Islamic & Middle Eastern Studies at California State University, San Bernardino. She is the recipient of the 2020 CSUSB Outstanding Scholarship, Research and Creative Activities Award and was one of the 2019-20 Outstanding Research and Creative Activity Faculty Mentor Awardees.Her most recent project is her award-wining documentary 1948: Creation & Catastrophe. She won the 2019 Rebuilding Alliance "Story Teller" Award. The film also won the Jerusalem International Film Festival's 2019 Special Jury Award in the Feature Documentary category. Currently, she works on a new documentary on the three young Muslims who were murdered in Chapel Hill in 2015, and the state of racism and Islamophobia in the United States.
Barbara Matthews
Certified Gerontologist + Writer
With an MBA, Barbara Matthews is a Certified Gerontologist with 20 years experience in health and senior care. She is author of the book Old Age: The Paradox of Physical Decline and Spiritual Greatness and host of the weekly radio show "Age of Being 20-20" on KCAA NBC News Radio Network. With special interest in Alzheimer's Disease, she served on the Alzheimer's Association Advisory Committee and Speakers Bureau. She has presented at the statewide California Association for Health Services at Home annual conference and for several years presented for the University of Texas Health Science Center Teleconference Network. In 2018 she was invited to speak to the American Society on Aging national conference. Barbara is a former Ambassador for Riverside County Office on Aging "Caregivers in the Workplace Initiative" and former member of the Board of Directors of the non-profit Healthy Management Diabetes Education.
Teacher
Dr. Chaz Austin, Ed.D. works with private clients around the world, and has taught free courses that prepare people to self-market for The Gig Economy for Los Angeles Pierce College since 2017. His most recent book, "101 Ways to Find Work . . . and Keep Finding Work for the Rest of Your Career!" is used as the textbook in his courses. He created and teaches three courses for LinkedIn Learning: "Creating a Career Plan" "Succeeding in a New Job" "Transitioning Out of Your Job" Dr. Austin recently wrote a chapter entitled "The Gig Economy: How Freelance Work is Redefining the 21st Century Workplace in the United States" for the publication "NAVIGATING A NEW ERA OF BUSINESS AND HUMAN RIGHTS", a collaboration between the Institute of Human Rights and Peace Studies at Mahidol University in Thailand and Article 30.
Workforce Futurist
Dr. Terri Horton is a workforce futurist, artificial intelligence business strategist and founder of FuturePath, LLC. She is a future of work expert and her expertise sits at the intersection of the future of work, artificial intelligence, and the impact to organizational strategy and people. She consults, coaches, trains and provides strategies and solutions for organizations, executives and entrepreneurs to thrive in the accelerated unfolding of the future of work.
Gregory Coker
CEO/Co-Founder
Greg was honorably retired from the U.S. Army in January 2014 after serving over 26 years of service. He completed 2 combat tours in Iraq and received a bronze star. He is also the proud recipient of over 15 medals and service ribbons. He is the CEO / Co-Founder of the Reaching New Heights Foundation, founded in 2014 shortly after his retirement from the US Army. The foundation seeks to help Veterans who suffer from the invisible wounds of war and find themselves challenged with connecting back into society. His civilian career includes a successful employment with several major corporation such as Xerox, Johnson and Johnson, Frontier Communication, and Allscripts where he exceled at the highest levels. Greg's most recent accomplishment was on May 29, 2019 when his foundation was recognized as non-profit of the year at a luncheon held at the state capital. In 2018 he received the Honorable Judge Richard T Fields, Exemplary Service Award.
John Torres
Professor + Professional Archaeologist and Anthropologist
John A. Torres has been a professional archaeologist and anthropologist for over 25 years. The bulk of his research has been in Southern California, the Great Basin and the American Southwest, however he has worked across the Americas including the Yucatan, Bolivia, the Northwest Coast and the Great Plains. He has also worked paleoanthroplogical sites in Southern France, Spain and Italy. He brings this experience to his teaching where he emphasizes a cultural-ecology approach. He also likes to highlight the practical applications of cultural resource management as a career option to students. Professor Torres is of Chicano and Navajo descent and it is very important to him to make connections between the past and present. This includes working and sharing with Native people, discussing the transition from pre-Columbian and modern Native art, recording and learning about in-use-sites and listening to oral traditions as told by the elders.
Mark Johnson
Judge
Judge Mark Johnson has served as a California Superior Court Judge since May 2009. For seven years, he has presided over the Riverside County Veterans Treatment Court, a position that puts him on the front lines of the battle to heal our veterans of post-traumatic stress disorder, traumatic brain injury, depression and military sexual trauma. As a retired Colonel of the United States Army, Judge Johnson understands the rigors of military service. During 28 years of active and reserve service, Judge Johnson served in a variety of command and advisory positions, to include a combat tour to Baghdad, Iraq from 2003-2004. He is a recipient of the bronze star medal. In his spare time, Judge Johnson enjoys hiking and travel with his family. He is also an author and holds a Masters in Fine Arts from the University of California. His first novel will be published in 2021.
Marshall Hawkins
Marshall Hawkins is a jazz musician and teacher. He grew up in Washington DC. He is possibly best known for being one of several bassists who took over from Ron Carter when the latter left Miles Davis' so-called Second Great Quintet. Hawkins played with Miles Davis, along with Herbie Hancock and drummer Tony Williams.