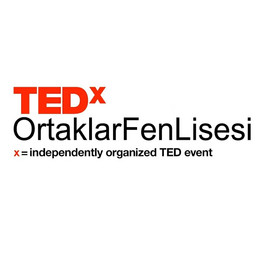 In the spirit of ideas worth spreading, TEDx is a program of local, self-organized events that bring people together to share a TED-like experience. At a TEDx event, TEDTalks video and live speakers combine to spark deep discussion and connection in a small group. These local, self-organized events are branded TEDx, where x = independently organized TED event. The TED Conference provides general guidance for the TEDx program, but individual TEDx events are self-organized (subject to certain rules and regulations).
Speakers
Speakers may not be confirmed. Check event website for more information.
Dr. Melik KARTAL
İstanbul Medeniyet Üniversitesi Ceza ve Ceza Muhakemesi Hukuku Ana Bilim Dalında Akademisyen
2007'de Ortaklar Anadolu Öğretmen Lisesi'nden, 2011'de İstanbul Üniversitesi Hukuk Fakültesinden mezun oldu. Aynı yıl İstanbul Üniversitesi Hukuk Fakültesi Ceza ve Ceza Muhakemesi Ana Bilim Dalında araştırma görevlisi oldu ve İstanbul Üniversitesi'nde yüksek lisansa başladı. 2013'te yüksek lisans için gittiği Cambridge Üniversitesi'nde çalışmalarını tamamladı ve ''Kamu Davasının Açılmasında Cumhuriyet Savcısının Takdir Yetkisi'' adlı teziyle yüksek lisansını başarıyla tamamladı. 2013'te İstanbul Üniversitesinde doktoraya başladı ve 2016'da doktora çalışmaları için gittiği Berlin-Humboldt Üniversitesi'nde çalışmalarını tamamladı. 2018'de ''Meşru Savunmanın Hukuki Esası Bağlamında Gereklilik ve Orantılılık'' adlı doktora tezini başarıyla savunup Dr. unvanı aldı. 2018'de İstanbul Üniversitesi Hukuk Fakültesi'nden ayrılıp İstanbul Medeniyet Üniversitesi Hukuk Fakültesi'nde göreve başladı. Hala orada görev yapmaktadır. Evli ve bir çocuklu olup iyi derecede İngilizce ve Almanca bilmektedir.
Hilal ÇATAK
Profesyonel Koç ve Eğitim Danışmanı
1982 yılında ailenin ilk çocuğu olarak Ankara'da doğdu. Babasının polis olması sayesinde ülkemizin bir çok yerinde farklı kültürlerle donanarak büyüdü. Celal Bayar Üniversitesi İşletme Bölümünden 2004 yılında mezun oldu. 2004-2006 yılları arasında İngiltere'de dil eğitimi aldı. Satış sektöründe başlangıç pozisyonlarından bölge ve sektör yöneticliğine uzanan 10 yıllık bir kariyeri oldu. 2013 yılında Uluslararası Koçluk Federasyonı ICF onaylı Adler Internatıonal'dan Koçluk eğitimi aldı. 2016 senedinde sektör yöneticisi olarak çalıştığı firmasına tüm satış operayonlarından sorumlu satış koçu ve eğitmen olarak atandı. 2018 yılında Aydın'da Pozitif Değişim Eğitim Koçluk ve Danışmanlık firmasını kurdu. 2019 yılında yine bir koçluk aracı olan Points Of You Explorer ünvanını aldı. 2020 yılında ICF onaylı Erickson Koçluk okulundan Takım Koçluğu eğitimini tamamlandı. Anadolu Üniversitesi Sosyoloji Bölümü 3. sınıf öğrencisi de olup tüm bunlarla birlikte Reiki ve Bionerji ile ilgilenmektedir.