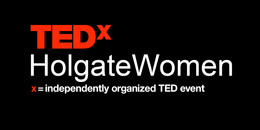 No matter what needs to be changed, come and find out how sustainable change can be achieved in small steps. Come hear from amazing women on how they have achieved long term change by taking small steps.
Speakers
Speakers may not be confirmed. Check event website for more information.
Andrea Morrison
Andrea Morrison is a Transformational Coach, writer, speaker and columnist for the Yorkshire Post. She works with organisations, professionals, business owners, freelancers & creatives sharing a simple understanding of how our minds work and how it can transform our experience, based on the teachings of the late Sydney Banks. Andrea has always been passionate about how we reach our potential, creating and living life to its fullest. Overcoming failing schools to pursue a life-long ambition, recovering from burn out and walking away from a successful legal career, she embarked on a personal journey, committed to finding the secret to being confident. What she found had such a positive effect on all aspects of her life that she is now passionate about sharing it with others.
Catherine Adamson
The original 'Thousandaire', Catherine is an author, speaker and business mentor challenging microbusiness owners the world over to revolutionise how they work. She believes we can have our cake and eat it: we can do work we love, with people we respect, and have plenty of time to spend on our own hobbies, interests and families. Without compromising our ethics or our sanity. She knows it's possible because she's been there, done it and written the book to show us how to do it too. Drawing on her decades of experience in business she calls us to question the very definition of success and rewrite it for ourselves. Then she shows us how to turn that vision into a practical, sustainable microbusiness reality.
Colleen Horne
Colleen's life has thrown at her some significant adversity. As a result, she developed survival techniques that enabled her to be successful, to tick the box of doing a 'good job', to be a powerful, confident woman in the business world. She used these techniques to sustain a career and business working in the field of people transformation for over 15 years, with experience in a diverse set of industries from retail to utilities, service organisations and the financial industry. Over the last five years Colleen has witnessed the 'rise of resilience' when it comes to people development, both in terms of organisations asking for it and it being what people need. Resilience being one of the current fashions, she has found her clients asking 'How can we build resilience?' 'How can we overcome adversity and come out stronger, wiser and more capable of handling the 'grit'? From schools to the boardroom everyone was searching for 'the answer'. So she developed a formula based on her own survival techniques - 'Fortitude'. She was determined to change the world with what she knew, one person at a time. However, when more trauma happened in her own life, her formula failed her. She found herself lost of all strength to overcome adversity. It was in this time of healing and recovery that she found the 'real' fortitude formula – what real resilience is.
Julia Unwin
Julie is an experienced, well known and respected senior strategic leader, with extensive professional leadership experience in the voluntary and public sectors, and corporate social responsibility. Julia has experience in the regulatory environment having served at a very senior level at the Housing Corporation, Charity Commission and, as Deputy Chair, and later Chair, of the Food Standards Agency and, until December 2016, CEO of the Joseph Rowntree Foundation. Julia is currently the Chair of the Independent Inquiry into the Future of Civil Society, a Carnegie Trust Fellow examining the role of kindness in public policy, a member of Scotland's Council of Economic Advisers, a Provincial Canon at York Minster and the Non-Executive Director and Trustee on several Boards of Directors and Trusts.
Natalie Bishop
Natalie owns a successful early years and education consultancy business, Little Years Childcare. She has supported many nurseries to improve practices and outcomes for children. Natalie has previously been graded as Outstanding provider by Ofsted, during her career in nursery management she has been lucky enough to work with many children with special educational needs. Natalie has degree in special educational needs and inclusion and is a master's student at York university studying Psychology in Education. In the past, has worked with the Department for Education to develop policy and practise. Natalie is a parent to four children, two of whom have additional needs. Natalie is passionate about improving support systems for families with Autism and is working to create a new charity to support children to access therapy.
Pippa Stacey
Pippa Stacey is a writer and blogger from Yorkshire. She acquired her long-term illness as a young adult, and is now best known for her work around chronic health conditions, independent living, and accessible education and employment. As well as working in content creation and writing for various acclaimed publications, she produces her own blog at Life Of Pippa, designed to inform and entertain others, and has earned a sizable community of loyal readers and supporters. She hopes to provide practical insight and advice, always with touch of humour, to demonstrate that there's nobody's path to follow but your own. Pippa also enjoys books and theatre, and can often be found in her natural habitat: wearing pyjamas and drinking copious amounts of tea.
Founder of Training for influence | Speaker | CEO
Tammy's personal history, academic achievements & work experience have driven her to champion the importance of effective, achievable solutions to prevent abuse. Tammy's mission in life is to stop the cycle of abuse, offending, worklessness and substance misuse by working both operationally and strategically in the Criminal Justice, Social Care and Charity sectors. Her values are straightforward - integrity, fairness, honesty, safety and equality. Tammy developed 'Training for Influence,' a method of training that is having a huge impact on the lives of people experiencing multiple disadvantages, by delivering values based, specialist training to frontline professionals who are perfectly positioned to change lives. Tammy is also a Lay Member on the Parliamentary Committee for Standards, assessing and adjudicating complaints about Members of Parliament and is also Director of Central and the North for the homeless charity, Crisis.
Taz Thornton
Taz is a best-selling author, inspirational business speaker and consultant on confidence, personal brand and visibility, award-winning coach and creator of the #UnleashYourAwesome and #BrandMastery personal and business development programmes, as well as #UNLEASHED — an affordable programme for coaches, healers and therapists. She has been featured on BBC, ITV, in HuffPost, Diva and countless other newspapers, magazines and podcasts. Taz is also a columnist for the America Out Loud. In 2019, she was named as one of the most inspirational businesswomen in the UK. Taz is also the author of Awesome Sauce — a free, weekly positive life and business round-up. In a few minutes each week, you get a dose of optimism and some awesome advice to get seen and stay happy.