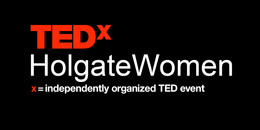 No matter what needs to be changed, come and find out how sustainable change can be achieved in small steps. Come hear from amazing women on how they have achieved long term change by taking small steps.
Speakers
Speakers may not be confirmed. Check event website for more information.
Founder of Training for influence | Speaker | CEO
Tammy's personal history, academic achievements & work experience have driven her to champion the importance of effective, achievable solutions to prevent abuse. Tammy's mission in life is to stop the cycle of abuse, offending, worklessness and substance misuse by working both operationally and strategically in the Criminal Justice, Social Care and Charity sectors. Her values are straightforward - integrity, fairness, honesty, safety and equality. Tammy developed 'Training for Influence,' a method of training that is having a huge impact on the lives of people experiencing multiple disadvantages, by delivering values based, specialist training to frontline professionals who are perfectly positioned to change lives. Tammy is also a Lay Member on the Parliamentary Committee for Standards, assessing and adjudicating complaints about Members of Parliament and is also Director of Central and the North for the homeless charity, Crisis.