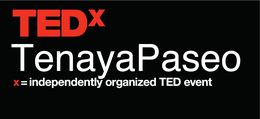 Have you ever know you were meant to make a massive positive impact in the world?
TEDxTenayaPaseo is all about amazing human beings being the catalyst for change that is making a massive positive impact on the world around us!
Join us for the once in a lifetime opportunity to hear the stories of people who took a leap of faith and showed the world what can happen when you believe, fiercely, in yourself and others!