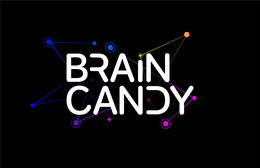 The theme describes what happens when a tasty new idea enters your mind and changes everything. How it triggers the reward region of the brain, becoming an explosive, even addictive experience that creates a ripple effect of new ideas and conversations, TEDxGreenville believes thinking and discussing are inseparable. All great ideas deserve talk time, from the moment they take hold in our minds, to the many ways they alter and expand as we discuss them. We want exciting ideas to take hold and expand throughout Greenville, so that one becomes a hundred. The result is a matrix of individual perspectives strengthened through exchange.
Speakers
Speakers may not be confirmed. Check event website for more information.
Amy Bright
Sword Fighting Educator
From the foothills of South Carolina to the beaches of Hawaii and back, teaching has taken Amy Bright to different cultures and through a multitude of experiences. She has taught elementary school, high school, college, adult education, and ESOL. In addition to traditional education, Amy has also instructed belly dance, jewelry making, and writing classes. Her passion is integrating movement and art in practical, meaningful ways in her high school English classes. She is currently studying Historical European Martial Arts (HEMA) and learning how to incorporate these martial arts and stage combat into British Literature.
Andre Sullivan
Non Profit Founder
Andre Sullivan is a 26 year-old author, actor and illustrator from Greenville, SC. He attended Coastal Carolina University with a focus in Communications. In 2012, Sullivan established the Just Like Me campaign in order to create a less racially focused future for the youth of today. Since the release of Just Like Me, Sullivan has been awarded the Creative Brilliance award by TV, Film & Broadway actress Cee-Cee Michaela Floyd. He's been featured on 96.3 The Block as a Black History Maker, as well as Upstate Parent Magazine. Sullivan hopes to take his mission over seas, impacting the lives of children and adults on a global scale.
Barbara Collins
Pain Philanthropist
Barbara Fintel Collins is the co-founder of Dining for Women, the largest global giving circle movement dedicated to advancing gender equality and well-being for women and girls around the world. With 470 chapters throughout the United States, DFW has educated more than 35,000 global citizens. Together, small gifts have amassed into $7 million in grants to organizations in 60 countries. These grants have directly impacted the lives of 250,000 women and girls and have created a powerful ripple effect in the lives of one million people in their families and communities. Barb believes in creating transformational social change by engaging in DFW's simple model that nurtures community, democratizes philanthropy, and multiplies the power of an individual. In 2014, Barb was named an Everyday Freedom Hero by the National Underground Railroad Freedom Center.
Ben Hall
Doughnut Rebel
Ben is the Global Chief Information Officer providing strategy and direction for shops in over 35 countries with innovative technologies that connect customers to the brand, and enable Krispy Kreme to be the most loved sweet treat brand in the world!
Cecily Hennigan
The Voice
Seventeen year-old Cecily has had a love of the arts since she was a child. But, it wasn't until this past year that the world began to see that love for the arts that she had. Cecily grew up in a musical family and had always been surrounded by music and art. Within this past year, Cecily and friends, out late one night and decided to sing in a McDonald's drive thru and filmed it. This video ended up bigger than Cecily thought and landed her a spot of the "viral video star" list. The video gave Cecily a lot of media attention, from multiple local interviews, to The Today Show having a Morning Boost about it, and soon landed her a spot on the Steve Harvey show. Cecily couldn't believe how quick things had happened, but she took it all in with gratitude and enjoyed every minute. All the while, The Voice was coming to its last audition stages before Cecily was told that she would have an opportunity to get a blind audition.
Erin Wamsley
Dream Scientist
We each spend about a third of our lives sleeping. Why? As a cognitive neuroscientist, Erin studies this relatively uncharted territory, exploring the function of sleep, the brain basis of dreaming, and the role of resting states in memory consolidation more broadly.
Grant Cothran
Dumpster-Diving Recrafter
Passion: "infrastructures of joy" — connecting others to happiness and meaning. #YeahThatGreenville, South Carolina with wife, dog, and small human called Sam. Social innovator, tinkerer, upcycler currently launching Clemson MBA capstone project into reality. @ReCraftGVL (501c3) connects creative people with reusable materials. Previously planes, trains, rental cars: 8 years marketing with Fortune 250 railroad, 5 years FDI and business attraction in Virginia. Youngest-ever IEDC-certified economic developer. Cooking, guitar, sketchnoting. The Overstory, Change By Design, The Atlantic, Hudson Hawk, The Wire, The Blue Album, The Obvious Child. "I believe immersion in nature makes people more caring and generous."
Greg Ward
Coffee Bridge Builder
Greg spent most of his career in consulting. After witnessing the power of a similar company in Denver, Colorado, he embarked on a mission to open a coffee house that could sell great coffee, employ the under-employed and teach those employees career skills that would give them purpose and passion. Greg launched Bridge City last year and has big plans to grow the organization and do a ton of good. The power of a cup of coffee is instantly mesmerizing after you spend five minutes listening to his perspective.
Izzy Swan
Community Woodworker
Izzy has a passion to teach and share. When YouTube came around he thought this would be a great platform to build a community and share his knowledge. A couple of years ago he started dreaming of a way to take his community to the next level. He wanted a place where other like-minded people could share, connect and collaborate with each other. With some help of many other creators (Founding Members) he was able to do this.
John Fallon
Superhero Specialist
John is a retired music teacher from Walhalla HS having completed 40 years in the classroom. John has also been a church choir director / service musician for the last 35 years. In addition to education / church work, John has been an award winning speaker, a presenter at education conferences and is currently a vocalist / keyboardist in a local rock band. John is originally from New York, with degrees from the following institutions: BA Music Ed from Long Island University in New York, an MA Education Administration and Supervision from Clemson University, and an MA in Choral Conducting from Western Carolina University. John has been a repeating presenter at conferences including the Balanced Mind Arts Conference (NY), High Schools That Work National Conference, The ACDA National Conference, The Education and Business Conference of SC and has worked multiple times with the National Foundation for Teaching Entrepreneurship.
Kylie Odetta
Songwriter/Performer
Kylie is a professional singer, speaker, writer, producer, voiceover artist, actress, youth activist, model, and entertainer. She is a 22 year old Greenville native and has toured both nationally and internationally as a musician. Odetta has opened up for artists Gavin DeGraw, Colbie Callait, Mat Kearney, Austin Mahone, Liz Vice, and Kelly Pickler. She has played the main stage at Fall For Greenville and is known for hosting her annual Secret Christmas Concert to benefit the local Salvation Army. She has done voiceover work with Dwell Bible App, Acuvue Oasis Contact Lens, and Spartanburg Community College to name a few. Odetta also created a youth program called Dare To Dream in 2014 that she has since taken into dozens of local high schools and middle schools around the upstate. The program focuses on showing youth that they are capable of overcoming bullying and pursuing their dreams.
Lea Marcotulli
Black Hole Explorer
Lea is 25 and comes from Italy. She has been working on her PhD in astrophysics at Clemson University for the past four years. Her strongest interest is in everything that is highly energetic in the Universe. Her research is about finding and studying the most powerful black holes in the Universe using NASA satellites data. As an international student, she feels that this community has given her a lot and she would love to have the chance to reach out and share the wonderful ideas behind her work in Clemson.
LIndsey Waters
College Admissions Specialist
Lindsey has worked in College Admissions for over twelve years, beginning her career at her alma mater, Furman University, where she served as a territory manager for students from Florida and the South Carolina Lowcountry, and supervised the Admissions Internship Program. She earned her Bachelor of Arts in Communication Studies from Furman and her Masters of Education in Counselor Education, Student Affairs from Clemson University. She is currently the Associate Director of College Counseling at Christ Church Episcopal School in Greenville, South Carolina where she also serves as an 11th grade advisor and co-teaches an elective course, The Pursuit of Happiness. She has presented at the Southern Association for College Admission Counseling annual conference for the past seven years, and is a member of the Miami University Counselor Advisory Board. She is a certified Jazzercise Aerobic and Dance Fitness instructor in Greenville and is expecting her first child with her husband in May.
Patrick Jinks
Strategic Questionner
Patrick Jinks is a certified leadership and strategy coach, and President of The Jinks Perspective. He is the best-selling author of Strategic Fail: Why Nonprofit Strategic Planning Fails, and How to Fix It, and two best sellers with Jack Canfield (Chicken Soup for the Soul author). His speaking stages range from The Citadel to The United Nations. A member of the Forbes Coaches Council and regular contributor to Forbes.com, Patrick has served as faculty for Millersville University's Nonprofit Resource Network (Lancaster, PA), and United Way Worldwide's Center for Community Leadership at the Mary M. Gates Learning Center in Alexandria, VA. He is an adjunct coach with Leadership Systems, Inc. and a teaching member of The Right Question Institute. He is a Certified Influencer Trainer through Vital Smarts — the people who brought us Crucial Conversations.
Paul Dawson
Food Germ Scientist
Paul Dawson has been a Professor at Clemson University in the Food, Nutrition and Packaging Sciences Department since 1991. Prior to 1991 he conducted post-doctorate research and completed his doctorate at North Carolina State University, completed his Masters' of Science degree at the University of Florida and obtained his B.S. at Salisbury University (MD). Paul teaches Graduate and Undergraduate Courses in Food Chemistry, Food Science, Food Physical Properties and Creative Inquiry Research and serves as Graduate Coordinator for MS and PhD programs in his department. His research focuses on Food Safety and Quality including specific areas of biosensors, active food packaging, refrigerated/frozen food shelf life and bacterial survival and transfer in food.
Randomonium Band
Local Music Advocates
What's your decade? We are a variety/cover band from Greenville, SC that is anything but average, with songs ranging from the 50s to present day, and our song list is always growing! Some highlights of our shows include totally unexpected mash-ups, face-melting kazoo, keytar, and recorder solos, good times had by all in attendance, and of course your favorite songs from all over the spectrum! Whether you want all the variety or a particular decade/artist for your event, chances are we can bring it! We have played at various venues all across the Upstate of SC, from coffee shops to weddings, markets, and fundraisers, and have experienced positive reviews and return business from all.
Srikanth Pilla
Automotive Sustainability Enthusiast
Srikanth Pilla is the Robert Patrick Jenkins Endowed Professor and Dean's Faculty Fellow of Automotive Engineering at Clemson University. He is also the Founding Director of Clemson Composites Center and Director of the Automotive Engineering Certificate Program. He serves as the Editor-in-Chief of SAE International Journal of Sustainable Transportation, Energy, Environment and Policy and also on the boards of Journal of Renewable Materials, Journal of Composites Science, SPE Injection Molding and Bioplastics Divisions. Srikanth earned his doctorate in mechanical engineering from the University of Wisconsin-Milwaukee with a postdoctoral training from Stanford University. Prior to joining Clemson, Srikanth worked as an Assistant Scientist at the University of Wisconsin-Madison. Srikanth also spent time in industry having worked at SC Johnson and SuGanit Biorenewables as R&D scientist.
Woodrow Dantzler
Sports Mentor
Born and raised in Orangeburg to parents Woodrow and Mozelle Dantzler Jr, Woodrow made a name for himself through football. His talents took him from Orangeburg-Wilkinson High School to Clemson where he got his degree in marketing. From there, Woodrow played in the National Football League for the Dallas Cowboys and the Atlanta Falcons. Dantzler was taught at a young age to always push and work to be the very best he could possibly be at whatever her chose to do. With this advice in mind, he always sought out ways and people to assist him along the road to becoming the best version of himself. After his sports career, Woodrow transitioned into the world of sales. Now living in the Upstate of South Carolina, Woodrow is taking his Dad's advice and passing it on. Through discovery and experience, he have developed ways to unlock his God-given potential. Woodrow does a lot of work with the youth to help them begin to realize, unlock and walk in their greatness.