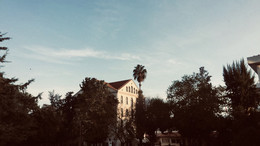 In the spirit of ideas worth spreading, TEDxTarsusAmericanCollege is a program of local, self-organized events that bring people together to share a TED-like experience on Tarsus American College Campus. At TEDxTarsusAmericanCollege, TEDTalks video and live speakers combine to spark deep discussion and connection in a group. TEDxTarsusAmericanCollege, where x = independently organized TED event. The TED Conference provides general guidance for the TEDx program, but individual TEDxTarsusAmericanCollege is organized by Tarsus American College.
Speakers
Speakers may not be confirmed. Check event website for more information.
Alihan Irmakkesen
Mentor
.
Brad Philpot
Author, Teacher Trainer, Speaker
.
Doğuş Çabakçor
DJ, Producer, Video Creator
.
Emre Örendil
Young Leader, Student
.
Lemi Orhan Ergin
Agile Software Craftsman
.
Magnus Hall
Teacher, Activist, Army Officer, Administrator
.
Necati Güler
Former Basketball Player and Coach
.
Suzan Güverte
Film Producer
.