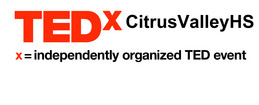 This is an event created and organized by students of Citrus Valley High School. Seeing so much potential within our peers at school, we decided to host an event to help show what bright futures we have ahead of us. We feel that Redlands students have great work ethic and skills, however we do not have the same opportunities as greater populated cities to reach our full potential. Our event is focused on the smooth development of the upcoming generations by the current generations to, in a sense, inspire us even more.
Speakers
Speakers may not be confirmed. Check event website for more information.
Caleb Rothe
Instructional Technology Coach, Redlands Unified School District
Caleb Rothe is an Instructional Technology Coach within the Redlands Unified School District, working with teachers on instructional pedagogy, student engagement, 21st-century lesson design, and emerging educational technology tools. Mr. Rothe is a Google Certified Educator and previously served Redlands as a middle school teacher and mathematics department chair at Cope Middle School. He is also the President of the Southern California Percussion Alliance, a non-profit youth performing arts organization. Caleb has presented at a number of regional, national, and international conferences on various topics within the fields of education, technology, performing arts, and organization management. He received his bachelor's degree in Computer Science from California State Polytechnic University, Pomona and his teaching credential from the University of Redlands.
Founding Program Director, Physician Assistant Program, University of La Verne
Dr. Michael Estrada is the founding director for the University of La Verne Physician Assistant Program. He received his Physician Assistant education from the University of Southern California School of Medicine, his Master's degree in Education and Leadership and completed his doctorate degree in organizational behavior. Dr. Estrada gained experience as a health care provider working for several private and public medical clinics in medically underserved areas throughout Southern California. He has also served in several leadership and supervisory roles at both the state and federal level. Dr. Estrada has research interests that focus on education, multiculturalism, systems based thinking and organizational behavior. He is nationally recognized for his work in medical and health education. He has been the recipient of many awards including faculty of the year at Moreno Valley College and the author of several articles and book chapters in the areas of mentoring and health education.
Fletcher Jones Chair of Technology Design & Management
Dr. Samir Chatterjee is a Professor and Fletcher Jones Chair of Technology Management and Design at Claremont Graduate University. He is also visiting Professor of Design & Innovation at the Iovine and Young Academy at USC. He serves on the editorial board of MIS Quarterly, Journal of AIS, Health Systems and guest-edited many special issues in numerous other journals including IEEE and ACM. He is the author of the book on Design Research in Information Systems and is the founding father of the DESRIST International conference . He is Founder & President of DCL Health, a wireless healthcare startup. He has been awarded the distinguished lifetime achievement award for contributions to Design Science Research, by the IS design community, selected Schoeller Senior Fellow 2017 by Dr. Theo and Friedl Schoeller Research Center for Business and Society in Nuremberg Germany and recipient of the Mahatma Gandhi Pravasi Samman, an award given by NRI Welfare Society of India.