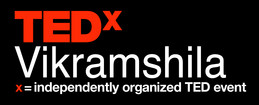 In the spirit of ideas worth spreading, TEDx is a program of local, self-organized events that bring people together to share a TED-like experience. At a TEDx event, TEDTalks video and live speakers combine to spark deep discussion and connection in a small group. These local, self-organized events are branded TEDx, where x = independently organized TED event. The TED Conference provides general guidance for the TEDx program, but individual TEDx events are self-organized (subject to certain rules and regulations).
Speakers
Speakers may not be confirmed. Check event website for more information.
Ankit Shaw
Artist
Anchor Journalist Anchor Ankit Shaw Working as an Official Anchor for Star Sports Pro Kabaddi Junior. Have worked for various TV Channels as an Anchor And journalist. Hosted for over 1000 live Stage Shows. Hosts The show #KoffeeWithMrTalkative for Live Audience
Ashu Chokhani
CA, CS
Ashu, a CA and CS with a graduate degree in B Com from SRCC, has been handling taxation matters at top MNC since 5 years. He founded an online platform called CA simplified to reach out to all students free of cost so that nobody faces any impediments in their journey to excellence. His mantra is "College to Corporate ka safar should not be a suffer"
ASHUTOSH KAPOOR
Social Entrepreneur
He is an entrepreneur and a true reformist. He started his company at 21 to educate youth about the United Nations, and has been invited by different universities of the world. His goal is 'thought development' of the new India.
Dr Binay Gupta
Doctor
A renowned homoeopath and editor of 'HOMOEO GAGAN' which is being published from last 27 years and is circulated throughout India and Nepal. HOMOEO GAGAN is the only hindi homoeopathic quarterly magazine to have continued serving its readers for such a long period of time in Indian history.
Dr. Nadeem Afroz
Doctor
He is a Senior Cardiologist at the mission Hospitals, Durgapur. He is an MBBS, MD, DM. He is a renowned Cardiologist.
Gopal Jee
Young Scientist
He is a young scientist of India. By the age of 17, he has done 10 inventions, 2 of which are patented. Some of his inventions has been published around the world. He has received award from Hon. PM of India, Shri Narendra Modi and has been offered letters from many lcompanies and universities such as NASA , Jain Irrigation, NJIT America etc.
Prof Dr Debajyoti Mukherjee
Life Skill trainer
An XLRI Alumnus Lifeskill Trainer & Entrepreneurship Development Activist having credit to produce 3500+ entrepreneurs and ve trained more than 1 lac youths. Associated with 95 National Level institutions including Indian Army, Bihar Police Academy and several Universities.
RAM KUMAR MISHRA
ADVOCATE
He is an advocate, Professor of Law, Resource person of National Judicial Academy and Agitator of Bhagalpur Blinding Case.
Ranjan Mistry
Social Entrepreneur
He is 23 years old, a college dropout, is one of the youngest social entrepreneurs from Bihar, mostly known for designing entrepreneurial atmosphere in Bihar and bring education in 10 Naxal affected Villages of Gaya. He was the first one who was nominated for Forbes Asia 30 Under 30 by Forbes Asia as a Semifinalist. He founded Campus Varta, India's first edtech media that connects rural schools, colleges and universities on a global platform.
Ravikant Ghosh
Education Evangelist
An educator, motivating students from last 15 Years and gave them best skills to Enjoy their studies. After a long journey of learning, he empowers students to "Face The Book" instead of "Facebook".
RESHU SHARMA
AIR HOSTESS
Reshu Jhunjhunwala Sharma is a super Mom, Flying with a leading airline for past 12yrs. She did her majors in Tourism. A Fitness enthusiast and now Mrs India Worldwide Finalist 2019.
Shreyas Bajoria
Social Changemaker
He is a 23 year old social Change-maker & one of the youngest published researcher who won the best Paper at an International Conference amidst scholars from across the globe. Former city head of MASH Kolkata, He is also a Global Shaper who has been working for community and capacity building. He formerly had been a key member of The Soch Network, a media start-up based out of Kolkata"
VIKAS VAIBHAV
IPS Officer
Mr. Vikas Vaibhav is an IIT Kanpur alumnus deeply interested in the History and Future of India. He joined the IPS in 2003. Now DIG, Bhagalpur.
VIPUL SOLANKI
Educationist
Over 20 years of work experience primarily into Higher Education along with other fields such as finance, project management, derivatives fund management and Social service. Working closely with multiple universities and colleges in India and abroad