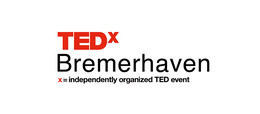 Das erste TEDxBremerhaven: Eine einzigartige Location, sieben inspirierende Speakers, Raum für Ideen und Austausch mit Gleichgesinnten. Das Motto des ersten TEDxBremerhaven-Events lautet "in this together", welches die Ambitionen der diesjährigen Speaker wiedergibt. Wir alle fühlen uns beteiligt am Wandel und Weltgeschehen. Gerade in Bremerhaven und umzu gibt es viele Ideen und Projekte, die es wert sind auf die internationale TED-Bühne gebracht zu werden. Es wird fünf auf Deutsch und zwei sehr bilderreiche Vorträge in Englischer Sprache geben. Schaut in die Rubrik "Speakers" um zu sehen, auf wen ihr euch freuen dürft.
Speakers
Speakers may not be confirmed. Check event website for more information.
Artist, Global soul
Bogna begann ihre Reise im geschützten Theaterraum, der sie international zu öffentlichen Treffpunkten, Dschungelgebieten, unkontrollierbaren Straßen, Stränden und Townships führte. Bei der Gestaltung sozialer Skulpturen sucht sie nach Methoden, um komplexe soziale oder ökologische Themen durch symbolische Installationen verständlich zu machen. Zu diesem Zweck trat sie in einen direkten Austausch mit Menschen und Regionen, um gemeinsame Arbeiten im öffentlichen Kontext zu realisieren und für eine Verbesserung der Lebensbedingungen einzutreten
Dominique Bersziek
Motivational Speaker
Dominique Bersziek ist Erzieher und Motivational Speaker
Mental Health Advocate
Jenny Wrona leistet Aufklärungsarbeit zu psychischer Gesundheit und setzt sich für die Enttabuisierung sensibler Themen ein. Zurzeit studiert sie Digitale Medien Produktions an der Hochschule Bremerhaven.
Ocean Saver and CEO at PlanBlue GmbH
Dr. Joost den Haan ist Gründer von Plan Blue GmbH und Meeresbiologe. Er setzt sich besonders ein, der Öffentlichkeit mitzuteilen, wie es um die Weltmeere steht. Begreiflich macht er seine Botschaften mit Bildern einer Kamera, die sonst nur für das Weltall gebraucht wird.
Entrepreneur and Change Maker
Dr. Julia Köhn ist Gründerin der Pielers GmbH, Markterei Bremerhaven und Unternehmensberatung Großmann & Köhn.
Change Maker
Mark Peter Wege ist Gründer der Initiative Einfach Einsteigen und trägt aktiv zur Verkehrswende bei.
Michael Vogel
Professor for Entrepreneurship Education
Michael Vogel ist Professor für Entrepreneurship Education an der Hochschule Bremerhaven, Mitbegründer von TUI France und der Zeitschrift der Straße.