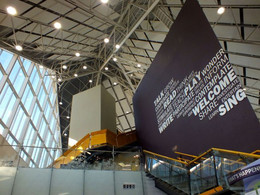 Want to connect with a depressed friend but not sure how to relate to them?
Learn some dos and don'ts for talking to people living with depression -- and handle your next conversation with grace and maybe a bit of humor.
Join us to watch a pre-recorded TEDTalk that has been selected by our volunteer curator team. Then, join our facilitated discussions to find out about other's experiences and share those ideas worth spreading!
Hope to see you there and having great helpful and inspiring conversations. Use the link to register for free on our Community Salons MeetUp system.