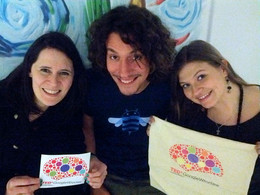 The Theme of our first TEDxGoogleWroclaw event was Open Up Your Mind. Our remarkable speakers have shared their ideas & projects that are truly making a difference to our community.
Speakers
Speakers may not be confirmed. Check event website for more information.
Nicolas Bori is Online Media Associate for Google Ireland. One of the interesting facts about Nico is that while studying Nicolas traveled on a student budget to 38 countries and circled the world twice (from east to west and west to east) in 2 intense years.
Sinéad Gibney is Social Action Manager for Google Ireland. The team's flagship programme, Age Engage, aims to improve Internet engagement by older people with scalable and sustainable solutions. Sinéad has been passionate throughout her career about the Internet and how it can bring about social change. She is currently studying an MSc in Equality Studies, where she will explore this further.