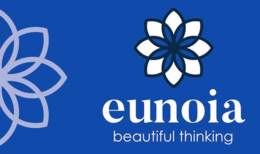 Eunoia is the beauty found in one's thinking, that goes on behind the curtains of exteriors. It's an intangible thing but you can still feel its shine.
We're sending the message that pure and true beauty in fact, lies in one's mind and not in outer appearance.
"A treasure's worth is valued by what's inside not what's outside".
Being one of the most remarkable words EUNOIA inspires us to get up, widen our horizon and see a vision of a local platform that can motivate people and share talks that activate purpose and create persistence to achieve goals by establishing an organisation that continues to work hard to share ideas that are worth spreading.
Speakers
Speakers may not be confirmed. Check event website for more information.
Ahmed El Nadi
Athlete (Speed ball World Champion)
Ahmed El Nadi founded and managed his own private company, IGNITE Garments, in the field of manufacturing, selling and distribution of clothing & apparel. Additionally, he motivates and inspires people by sending positive messages, specifically about not giving up, through various platforms. Ahmed is the author and publisher of "Reminiscence" book available on Amazon. He is also filming a documentary film about his life-changing experience. His life can be summarized in three words: Never Give Up.
Business Consultant - CEO & Founder of El-MAESTRO
Ahmed El-Gamal left a successful career as a Bio-medical Brand Manager in UAE, Saudi Arabia, and Egypt to achieve a new life mission in helping entrepreneurs and business owners to scale up their businesses. El-Gamal is an entrepreneur and business consultant who created his own brand "El-Maestro" and helped numerous businesses grow their brands and achieve success.
Elham Elkomy
Psychotherapist & Family Relationship Consultant
A 40 years old, mother of two; one is 21 years old and the other is 16 years old, Psychotherapist, Family relationship consultant, Certified life coach at International Coach Federation (ICF) and Positive Discipline Educator. Elham is a Triathlon player; which is a three-sport athletic competition that includes swimming, cycling and running. She participated in several championships and won several medals. She represents an example of a strong successful woman who isn't afraid to share her opinions and speak her truth.
Haytham Shokry
Director's Assistant - Goethe-Institute Cairo
Haytham believes in the power of storytelling. His journey started as a storyteller in a private TV Channel then he conducted various workshops and TOT training in Goethe-Institute (in various governorates) about "The storytelling project in Egypt (with PASCH initiative) with the interactive tasks" for German Teachers. His passion was to help children in enhancing their skills through storytelling, so he merged the storytelling techniques with some interactive games to maintain their full engagement. From 2014 up to date, he conducted a lot of TOT training workshops for the mobile library project partners (NGOs, small social schools, small villages, parents in public spaces, orphanage houses) in 5 governorates about" How to be creative with children using books and interactive games" and " how can I handle open space kids events". Currently, he is working on " Esma3my on Tour Project " with Goethe-Institute Alexandria about how to transfer a radio drama to an interactive drama.
Kareem Elsayed
Content Creator "Vlogger"
Kareem Elsayed is a 30 years old Egyptian living in the UK, studied Business and Human Resources Management at Leeds Beckett University, 2019. He is a famous Egyptian content creator "Vlogger". He started posting on YouTube in November 2017 documenting his life through a series of vlogs titled: Diary of an Egyptian Abroad. After having a wide rage of subscribers, he began to focus his vlogs on raising self awareness by sharing his experiences and developing the presented content. He has been shooting vlogs in the UK for 4 years and he currently has more than 850k subscribers on his YouTube channel.
Mohamed Goabas
Entrepreneur
Mohamed Goabas started working when he was just 9 years old due to living through hard circumstances. He started his project (Goabas Perfumes) 20 years ago, he used to sell perfumes for 1 pound/ bottle, after that he sold them for 8 pounds/ bottle and now he owns 6 branches of Goabas Perfumes. He represents a great example of a hard-working successful entrepreneur.
Mohamed Ibrahim
Psychiatrist
A psychiatrist seeking to spread awareness of mental health among people, especially students who are exposed to many aspects of psychological pressure that may lead to excessive anxiety and depression. He had a great influence on young people through youth counseling sessions on social media over the past five years, and as time went by: more and more followers kept benefiting from his sessions. His objective focuses on creating youth society with better mental health and a capability to face life problems, in addition to strengthening their mental health awareness to reduce any negative impacts that might hinder their progress.
Mohamed Hossam Khedr
CEO & Founder at Internet Plus + Author & Business Consultant
Mohamed Hossam Khedr is an author, a business and investment consultant and a digital transformation expert. He owns a software company that was established in 1997, Internet Plus, and manages Khedr W Business, a consultancy firm. He had several startups with several successful exits like Bentelhalal for matchmaking, Shams Games and Fatakat (the largest Egyptian website and the most famous Arab women forums). Mohamed graduated from Engineering in Cairo University and got MBA from AAST and Autonoma de Barcelnoa University. He gives talks, workshops and mentoring sessions at all startups events like ArabNet, RiseUp and TechneSummit as well as startups accelerators like TIEC, Flat6Labs, GESR, EdVentures and Falak. He believes in portraying the realistic view of the entrepreneurial ecosystem to entrepreneurs and he breaches the merits of digitization and managerial science to business owners and managers.
Mohammad Essam Saad
Science Communication Specialist at AUC "American University in Cairo"
Mohammad Essam is an electrical engineer who is passionate about science communication and science teaching. He is a science communication specialist in the AUC - American university in Cairo- after a long journey of being a science facilitator and performer. His main objective is to create an unforgettable experience for the people who are not interested in science. Mohammad was chosen as one of the best science communicators in Egypt at Fame lab competition held by the British Council Worldwide. He was one of the international science instructors in Abu Dhabi Science Festival 2019 & 2020; one of the biggest science festival in the middle East held annually in UAE.
Nahla Elnmer
Senior Assessor at Wataneya Society for the Development of Orphanages
Aiming at making a positive change in the orphans living conditions in Egypt, Nahla Elnmer joined an Egyptian NGO, Wataneya Society for the Development of Orphanages in 2012, which develops the Quality Standards for Care within institutional homes for children without parental care. To upgrade her career, Nahla acquired an international vocational qualification in promoting childcare, which made her part of Wataneya's assessors. Currently, Nahla is a Senior Assessor at Wataneya Society for the Development of Orphanages, where she is leading a team of assessor to conduct institutional assessments for orphanages based on the Quality Standards for Alternative Care to support the orphanages to identify their strengths and their points for improvements. Moreover, Nahla is conducting "do & do not" workshops for volunteers to guide them how to deal with orphans. In addition to, conducting a training to the caregivers who are responsible to raise the children within the orphanages.
Ola Bashir
Owner & Founder at Ola Bashir Art Studio + Sculptress & Puppets Maker
Ola Bashir is a fine arts graduate (class of 2018) who has specialized in sculpture and puppets making. She has been working as a freelance puppets maker since 2016 and joined different shows as a puppeteer such as "Charlie and the Chocolate Factory Show" and "The Shadow Show". By the end of 2018, she launched her own Art Studio specialized in puppetry. She has succeeded in producing several types of puppets and performed various puppets shows. Her motto is "Quality Time through Quality Art".
Shahd ElTegany
Student - Secondary Stage
Shahd is a 17-years old student and a member of the Egyptian National Fencing team. Shahd is an exquisite speaker and is interested in telling poems, reading books, and practicing sports. Shahd has received the First-Class Republic Sports Medal and won the first rank in Africa 2019. Her biggest dream is to be an outstanding dentist.