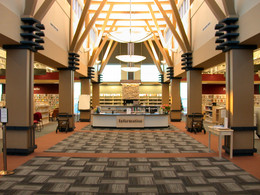 Artificial Intelligence (AI) is becoming a reality, and many are voicing their concerns. But should we fear AI itself, or worry more about how people in power may use AI to control us and manipulate us in novel, sometimes hidden, subtle and unexpected ways?
Is this a new way to steer our decisions, beliefs, and even what we're able to learn? What if AI is starting to manipulate what we see on the internet, to what we watch on TV, to what we buy, to what political views we have, to who we vote for?
Join us for a TED-Talk (followed by group conversations) about how a new type of persuasion architecture has been created, how some might choose to use AI to control us -- and what we can do in response.
We look forward to seeing you there!