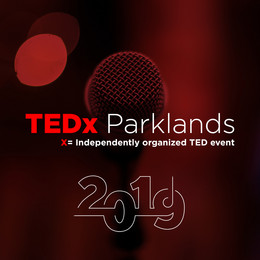 TEDxParklandsSalon is a platform that hosts intimate, community-based events that tackle specific subject matters.
This event is a Masterclass concept whose idea is to run intimate, immersive, hands-on sessions with three (3) TEDxParklands Speakers working in the Creative Space.
Themed Creatives Juice Box, this event promises:
1. Intimate engagement
2. Immersive and interactive sessions
3. Technical deep dives (to the discretion of the facilitator) with practical sessions
4. A chance to be mentored for a day by the facilitator - a TEDxParklands Speaker
We are gathering creatives in Nairobi with an aim to build capacity and create an enabling environment for knowledge and skills transfer around Photography, Fashion, Art and Film.
Speakers
Speakers may not be confirmed. Check event website for more information.
Brian Babu
Celebrity Stylist
Brian has mastered the art of balancing between getting the right styling aspect and bringing the best out of his clients and projects. Crowned Africa's stylist and East Africa's Stylist of the Year among many other awards, he has worked with the crème de la crème of Africa including award-winning music group Sauti Sol, Diamond, Mr. Eazi, Ice Prince, Cindy Sanyu just to mention but a few. Locally, he played a key role as a lead stylist during Sauti Sol's famed Live and Die in Afrika nationwide tour in 2016 and has also styled for local TV shows, Ad campaigns, Music Videos and Magazine Editorials. Babu has played a key role in bringing Kenya's fashion industry to the limelight by showcasing strong local brands, fashion houses and respected personalities across the region. Continuously reinventing his unique styles, Babu is one of the stylists on Africa's biggest music show Coke Studio Africa.
Mugambi Nthiga
Actor, Writer and Director
Mugambi is an actor, writer, director and ad man. His career began in the Nairobi theatre scene in the early 2000's, where he worked on a range of stage plays and musicals. When he found himself jobless in America during the 2008 recession, he joined Philadelphia's acting scene, appearing in independent stage plays and short films. On returning to Kenya, he landed principle roles in M-Net's Pan-African TV drama 'Changes' and in the celebrated Kenyan films 'Nairobi Half Life' (2012) and 'Stories of our Lives' (2015). He then went on to co-write the award-winning feature films Kati Kati (2016) as well as 'Supa Modo' (2018), which was awarded the ECFA Award for Best European Film For Children. He is currently in post-production of his directorial feature film debut, 'Lusala', which premieres in June 2019. Mugambi is also part of Kenya's premiere improv show, Because You Said So, which hosts sold-out shows every two months
Mutua Matheka
Travel and architectural photographer
He describes himself as an artist born and bred in Machakos and fine-tuned by Nairobi. A Ford Foundation fellow, Mutua is known for his exquisite work as a travel and architectural photographer. He believes cities and buildings say a lot about the people living in them and has honed this skill to influence the stories told of cities in Africa and around the world. Mutua was part of an epic road trip dubbed Unscrambling Africa that saw him visit 10 African countries, through 13 cities with the aim of exploring African urbanity, architecture & culture. In his first ever showcase, Mutua and David Blackman in conjunction with the UN-Habitat launched a campaign named 'I'm A City Changer', that encouraged city dwellers around the world to focus on what they love about their city. Above all this, Mutua attributes his joy and motivation to his family