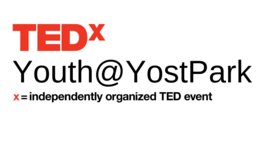 When you think of some of the loudest voices out there, you don't usually think of teens. But in recent years, we've seen a shift with youth being some of the greatest voices out there when it comes to issues such as gun violence in schools, or bullying. Teen voices deserve to be heard by both students and adults everywhere -- our perspectives on life are just as valid as those in the adult world.
Speakers
Speakers may not be confirmed. Check event website for more information.
Alan Phan
Student
TBD
Ava Messinger
Student
TBD
Dylan Costinett
Student
TBD
Emma Holbrook
Student
TBD
Jared Wynder
Student
Jared Wynder is a 15-year-old high school sophomore, who loves swimming, reading, and playing videos. He has performed in several plays, his favorite being a Midsummer Night's Dream. He seems to be like every other teenage boy, however, he has overlapping spectrum disorders of autism and ADHD. Doctors told him he would never be able to walk or communicate, but he has been proving them wrong every day.
Máté Pásztor
Student
TBD
Mia Oscarsson
Student
TBD
Zane Vanderveer
Student
TBD