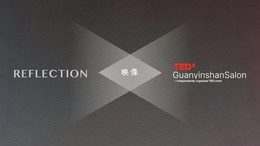 Today pictures are everywhere, since every smartphone is a camera. However do we really understand what a picture what to show beyond those social vanity of the mass? Either you shoot or paint, you want something more than that. This could be ignored or explored. The world we see is not a copy of what our eyes capture. It is what our mind fabricate. Come join us to hear what our speakers share how they reflect what they capture and what they want in and out of showing them.
Speakers
Speakers may not be confirmed. Check event website for more information.
Associate Professor of Painting and Drawing
Liz Roth is an oil painter who uses landscape to investigate social, environmental, optical and phenomenological concerns. Liz's art has been shown in over 100 exhibitions, including some solo exhibitions, and her work is in Walker Museum of Art, the Museu del Joguet in Spain, and the Museum of Awa Japanese Paper. Roth is a Fulbright Scholar in Guangzhou for the 2019 spring semester. She has been an artist in residence at a dozen of institutions, including the Golden Foundation for the Arts (New York), Xiaoxiang International Printmaking Center (Changsha, China) Brush Creek Foundation for the Arts (Wyoming), Ucross (Wyoming), Playa (Oregon), A Project Space (Washington), Grand Canyon National Park- North Rim (Arizona), Wrangell Mountain Center (in Alaska), Jentel (Wyoming), and the Awagami Paper Factory (Japan). Roth earned her BA at Smith College and her MFA at the University of Wisconsin-Madison. She is an associate professor of painting and drawing at Oklahoma State University.
Meixin Jia
Creative Marketer
A creative worker filled with spirit of adventure. She drives plane and dives under the water. She presents her love for travel by leaving footprints in different area. Broaden horizon in the trip, explore deeply in the history, gain energy from creativity. She will keep the faith and forge ahead. Dedicated to arts, she would like to combine art with business, experience collision with interesting ideas, and apply it in a wider field to make it commercially valuable and visible Her team is a gathering place for capable players like Sonny in One Piece, hunting for treasures with different dreams.
Zhihong Yang
Painter
He is not a typical painter He likes shooting, sports and motorcycle. He may not remind your impression about painter. There is an unusual way to enhance understanding Strong muscle, Robust body, a fit bald man He will be considered as a physical trainer if he doesn't claim to be a painter. He pursues to chase freedom and express himself. No one can refuse his cute and charming accent.