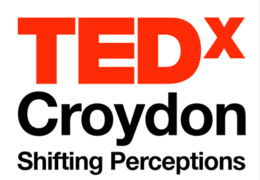 Be inspired at this engaging TEDx Croydon event, themed 'Shifting Perceptions'.
Listen to the thought-provoking ideas and experiences of our expert speakers which will challenge unconscious bias, inform and inspire, in a forum designed to spark discussion and connection. In addition, two engaging TEDTalk videos will be screened so you can experience the full 'TED' vibe. There will also be the opportunity to network with fellow delegates.
Speakers
Speakers may not be confirmed. Check event website for more information.
Psychologist
Angela is a Forensic Psychologist specialising in the way we build resilience in everyday life. The question of, if something doesn't kill us, does it always make us stronger? has been the burning question behind her drive to understand what makes us resilient, and why some people are more resilient than others.Luckily, Angela has had the opportunity to have fallen flat on her face and failed, over and over again and has learned that it is from her failures, setbacks, and adversities, as well as the stories of the people that she has coached and counselled that spurred her into delving very deeply into the research on resilience. This led Angela to develop her model and system of resilience. She has been extraordinarily lucky to have helped thousands of people within and outside of organisations, as a Resilience Psychologist, Coach and Trainer to understand the relationship between resilience and mental toughness but most importantly the best way to build everyday resilience.
Womens Coach
Known as the Coach for High Achieving Introverted Women, Carol Stewart is an Executive, Career and Business Coach and founder of Abounding Solutions. She helps quiet women to be great leaders. She also provides workshops, training and talks to corporate gender networks and BAME (Black, Asian, Minority Ethnic) networks on career development, personal development and leadership development. Carol is also a leadership team facilitator. In 2015 Carol was named as one of Britain's Top 50 Business Advisers by Enterprise Nation; in 2018 she won a We Are The City, Rising Star Champion award for her work helping women to progress in their careers; and in 2017, 2018 and 2019 Carol was named a LinkedIn Top Voice UK. Carol's book Quietly Visible: Leading with Influence and Impact as an Introverted Woman will be published in January 2020.
Councillor and Cabinet Member for Economy and Jobs, Croydon Council
Manju is the Cabinet Member for Economy and Jobs at London Borough of Croydon. She obtained a first class degree in Mathematics and a Masters in Scientific and Engineering Software Technology. As Councillor for Broad Green, she wanted to make a difference in her community and represented her residents with passion and care. When she became the Mayor of Croydon during 2014/2015, she raised 51,000 for Age UK and Macmillan Cancer Care. Manju's passion for charities started when she became a volunteer for Age UK as soon as she migrated to UK from India. The Manju Shahul-Hameed Foundation (MSF) for mental Health was formed to raise awareness and combat stigma about mental disease and promote mindfulness. Her charity brings together different communities within Croydon and the UK to empathise with those in need and to help them battle their struggle. Manju is currently undertaking a PhD on Integrated Care on Mental Health provision in one London Borough, at the University of Greenwich.
Paula Goodwin
Chair - Croydon Pride
As well as playing county level school boy rugby, being a professional musician and motorcyclist Paula also became a chartered waste manager, at the age of 50 Paula started to seriously investigate her gender identity ~ something that had troubled her all of her life. Transitioning to female a few years later Paula has now become a leading member of the transgender and LGBT+ communities. As Chair of the Trustees of Croydon Pride and a board member of TransPALS she has made a positive impact on perceptions of Transgender people and LGBT+ people across the region. For the last 15 years Paula has run her own garden maintenance business. Now separated she has a daughter 22 year old daughter and continues to play the Tuba with both bands and orchestras, she is also the musical director of the Croydon Brass Band and the Allegra Concert Band.
Registered Dietitian
Reshma has a Masters in Nutrition and Dietetics and a BSc Honours in Nutrition and Food Science. She is a Registered Dietitian, founder of TheDietitian.com consultancy and has 10 years experience in the field of weight management within the NHS and private sector. She has worked closely with the British Heart Foundation, Diabetes UK, Brent Council and many other corporate organisations in promoting health and well-being. Reshma's passion, knowledge and enthusiasm for nutrition attracts requests for return presentations amongst her portfolio of individual, public and corporate clients.