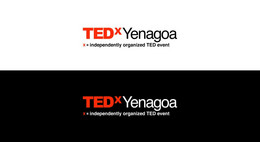 TEDxYenagoa is organised in line with the TED global vision of ideas worth sharing. Our objective is to bring the community together in a way that truly inspires. In this maiden edition of TEDxYenagoa our theme is REINVENT. ReInvent, from a place of negative narratives that are easily associated with Bayelsa State. Our focus is to tell the stories of how ideas have sprouted from this small city and a re making impact accross the country and attracting international accolades.
We aspire not to tell our story differently but to tell our truth the way it should be told, not ashamed of our challenges but confident and proud of our successes. We are concerned about the danger of a single narrative of our city and our people.
At TEDxYenagoa 2019 we are laying the foundation from scratch, we are digging deep, raising structures, opening up, breaking out and pushing boundaries. In our attempt to RE:INVENT how we are perceived, our community brand perception we will have conversations around business, technology, art, science, politics and personal development – our speakers will be taking us on a journey of discovery and ingenuity. Our only expectation is that our community will show up to listen, to communicate, to influence, to build partnerships and to encourage each other, building networks to drive real, meaningful change in our communities, our organizations and around the world.