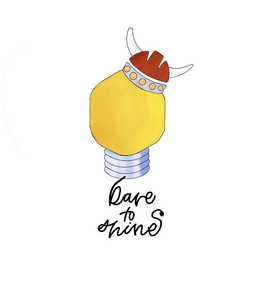 In today's society, especially within our younger generations, teenagers are encouraged to conform to strict societal standards, whether that be through morals, fashion, personality, or something as simple as one's music taste. As our audience is primarily comprised of the Mills student body, Dare to Shine offers each member a sense of hope, inspiration, and encouragement to stand out. The speakers who have been chosen to express their originality amongst a world of similarly painted individuals are our mentors, our teachers, and our peers. We hope to showcase these figures and initiate a conversation on what it means to emit your light into this world.
Speakers
Speakers may not be confirmed. Check event website for more information.
Amanda O'Dea
Student
Graduating high school student Amanda O'Dea will take the stage to share her thoughts on hope and positivity in a world that sometimes lacks it. She will speak about her own personal experiences and research into the practice of optimism, and how optimism transformed her own life. But most importantly, by the end of O'Dea's presentation, she will leave the audience feeling more motivated and content than when they walked in. In other words, O'Dea will Dare her audience to Shine.
Corinne Ladinez
Student
Corinne Ladinez is a current junior in the hope program at Mills that supports her through her mental health and education. She wants to let others know how important seeking for help and support is when you are in need- especially if you have a mental illness. She hopes to advocate for others who have gone through the same struggles she has and wants to inspire others through her experiences. She has started a blog and uses instagram as a platform to bring awareness to suicide prevention and mental health.
John Lewis
LGBTQ+ Activist
John Lewis and his husband, Stuart Gaffney, have been prominent voices in the LGBTQ+ community. In 2004, they were one of the first same sex couples to marry in the U.S. but were later invalidated. After suing the state of California for the freedom to marry, the California Supreme Court ruled in favor of marriage equality in 2008. They have advocated and educated others about the importance of marriage equality and LGBTQ+ rights for the last 15 years.
Stephanie Wong
Student
As a last gift to Mills before leaving high school, Stephanie Wong wants to pass on her knowledge and help shape the next class of future leaders. Her goal is to provide mentorship to students and offer advice that has helped her become who she is today. At the age of 16, Stephanie decided to choose a career path in politics despite her parents' objections. Her Asian-American background and its values have influenced what she personally, holds true to herself.