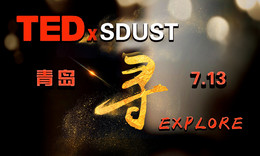 This is a time when everything changes so fast. This is also the time when everyone is more or less forced to involve in this change. What can we do to better fit in or get used to this change is keeping exploring.
Speakers
Speakers may not be confirmed. Check event website for more information.
Igor Dubenco
Currently he is the professor of Shandong University of Science and Technology in PRC
He has been in china for 7 years without any knowledge of Chinese. He's from Moldova. He has a wide range of colourful life experience.
Shuo Liu
Senior pet trainer
She is a senior pet trainer in Qingdao. She promotes a new method named "TNR" of dealing with the stray pets.
Yu Peng Sun
2017-18 Clipper Round the World Yacht Race, ambassador clipper.
He was the ambassador clipper of "Qingdao" yacht in 2017-18 Clipper Round the World Yacht Race.
Ze Zhang
Chinese Beatboxer
He is the first Chinese Beatboxer that has won a worldwide reputation.