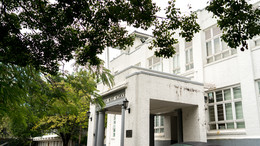 TEDxDBShk is back for its third iteration! The theme for this year's event is 'Trailblazer' - A person who walks first, heading not on explored paths, but instead creating a new trail for others to walk upon, lighting the path for others to follow. Join us at Diocesan Boys' School on the 29th of March, 2019, to hear inspirational ideas from scientists, entrepreneurs, and pioneers. We hope to see you there!
Speakers
Speakers may not be confirmed. Check event website for more information.
Allen Chan
Professor
Professor Chan received his medical training from the University of Hong Kong and PhD training from the Chinese University of Hong Kong. He is a fellow of the Royal College of Pathologists of Australasia, Hong Kong College of Pathologists and Hong Kong Academy of Medicine. His main research interest regards the development of new diagnostic approaches based on circulating DNA analysis. He is an inventor of the noninvasive prenatal test for Down syndrome using plasma DNA analysis in pregnant women, and currently has over 40 patents/patent applications on molecular diagnostics. Right now, he is working on a research project regarding cancer diagnosis through taking blood samples.