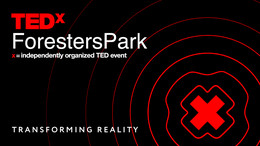 In the spirit of ideas worth spreading, TEDx is a program of local, self-organized events that bring people together to share a TED-like experience. At a TEDx event, TEDTalks video and live speakers combine to spark deep discussion and connection in a small group. These local, self-organized events are branded TEDx, where x = independently organized TED event. The TED Conference provides general guidance for the TEDx program, but individual TEDx events are self-organized (subject to certain rules and regulations).
Speakers
Speakers may not be confirmed. Check event website for more information.
Doctor of Technical Sciences and Corresponding Member of RANS Director for Development of Atlansis Software Systems LLC
Through hardships to the stars. The Fourth Industrial Revolution
Aliy Prokofyeva
Space Visionary, Founder, GALAKTIKA platform, Creating the first city in Space, Speaker
How will a man live in the first orbital city?
Almaz Gataullin
A graduate of the Ufa Federal Research Center of the Russian Academy of Sciences graduate school and co-author of an innovative drug for bees that enhances their immunity without antibiotics.
What will the world be without bees?
Dina Sultanova
A fashion designer, a graduate of the University of the Arts in London, worked in the Alexander McQueen fashion house.
Eco-friendly fashion. How dangerous are our clothes?
Gulnara Timerbulatova
medical and clinical psychologist
Family codependency. How to get out of the Karpman drama triangle?
Iskhak Farkhutdinov
PhD in Geological and Mineralogical Sciences, Head of the Department of Geology and Minerals
Medical Geology-a new view on human health
Margarita Lee
Processwork Psychologist
Your dream has an important gift for you.
Olga Sarapulova
An urban planner, urban Bairam KB Founder and Director of the urban planning forum Urban Bairam, the initiator of the project "Strategy on a human scale" offering vision for the development of Ufa until 2030, that was developed together with the residents of the city. The fellow of Leibniz Institute of Regional Geography (Germany).
Creating cities for people
Regina Doctor
physician, nephrologist, nutritionist, founder of the Regina Doctor health school
How to live to 150 years?
Vitalii Ivanov
Business development Director of Finch Technologies
Virtual reality: the future is now
Vladislav Litvinchuk
Organizer of the School of correct sport I Love Supersport, Director of the Ufa international marathon
Marathon is not about running
Александр Чесалов
Александр Чесалов- доктор технических наук и изобретатель, член-корреспондент РАЕН, автор десятков успешных проектов связанных с робототехникой, искусственным интеллектом, кибербезопасностью, блокчейн, IoT и т.д.
Алия Прокофьева
Aliya Prokofyeva - space visionary, founder of the GALAKTIKA initiative, building the educational and entertainment space center in Singapore. Aliya talks about the importance of the space development, the creation by joint efforts of the first city in space. Humanity can make a qualitative breakthrough in development, the emergence of new technologies, the life improvement on our planet, only by uniting under a common global theme - the creation of the first city in space. Aliya is an ideological leader, visionary, innovator, participated in the Venice Biennale, an urban project in Moscow, the development of renewable energy technologies. Aliya is a contributor to Forbes, writes and promotes the idea of space, gathers around herself a community of like-minded people.
Алмаз Гатауллин
Молодой ученый, автор инновационного препарата для пчел Алмаз Гатауллин предложил зрителям отправиться в 2055 год и представить, каким будет мир без пчёл.
Виталий Иванов
Рассказывает Виталий Иванов- директор по развитию бизнеса Finch Technologies, VR- евангелист, один из разработчиков универсальных контроллеров для любых устройств виртуальной и дополненной реальности.
Владислав Литвинчук
Владислав Литвинчук - организатор Уфимского международного марафона и школы правильного спорта I Love Supersport.
Гульнара Тимербулатова
Тимербулатова Гульнара - медицинский психолог. Специалист по преодолению зависимого и созависимого поведения. Автор реабилитационных программ.
Дина Султанова
Дизайнер одежды
Исхак Фархутдинов
ученый-геолог, доцент в БашГУ
Маргарита Ли
Маргарита Ли – практикующий психолог, исследователь сновидений рассказывает о том, что сон – это не просто «продукт» дневных впечатлений. Он содержит ценное послание для каждого из нас. И в наших силах научиться расшифровывать эти послания и применять их с пользой для своей жизни.
Ольга Сарапулова
Ольга участвовала в проектировании южного склона Уфы, издавала собственный журнал о недвижимости, преподавала архитектурное проектирование. Стала инициатором и редактором книги «Имплозия. Схемаформа» (Implosion. Schemeform), которая в 2011 году вошла в пятерку лучших работ на конкурсе RIEAch Book Competition (Research Institue for Experimental Architecture, Берн, Швейцария).
Регина Доктор
Регина Доктор - практикующий врач - терапевт, нефролог, диетолог. Помогает тысячам людей по всему Миру в вопросах профилактики и лечения заболеваний, связанных с питанием и образом жизни.