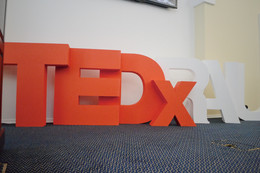 Modern lifestyles demand change in order to meet the expectations of today's fast-paced world. With development and change as the foundation of our talks, we look at ways humans are re-inventing themselves to manage change successfully and creatively.
Speakers
Speakers may not be confirmed. Check event website for more information.
Carl Miller
Technology Researcher
Carl Miller is a technology researcher who has thrown himself into some of the most important and least familiar parts of the digital age. His first book is The Death of the Gods: The New Global Power Grab. An examination of the new centres of power and control in the twenty-first century, it was published by Penguin RandomHouse in August 2018.
Dr Kate Jeffery
Professor of Behavioural Neuroscience
Dr. Jeffery is a medical graduate and Professor of Behavioural Neuroscience at UCL. Her research involves recording of neurons in the rodent brain during navigation, to understand how the brain represents complex environments. She aims to bring emerging knowledge about the cognitive neuroscience of navigation to the outside world to influence the design of cities and of navigation technology.
Dr Linda Friedland
Senior Medical Advisor
Dr. Friedland, from Australia is a physician with over twenty years medical experience and consults internationally to healthcare, biotech and financial institutions. An author of seven health bestsellers, with a long career in television and radio.
Dr Peter Kash
Executive Chairman of Fixed Focus
Dr. Kash, Ed.D/MBA is the Co-founder of TargImmune Therapeutics and Executive Chairman of Fixed Focus. He served as a Professor of Entrepreneurship and lecturer at the: Wharton Business School, Nihon University and Hebrew University. He authored 3 books including the international best seller Make Your Own Luck (2001).
Evan Falstrup
Student
Evan Falstrup is a student journalist studying at the University of Southern California in Los Angeles. His current objective is to write, speak, film, animated and produce content which can convey the importance of scientific progress.
Henrik Friis
Film Producer
Henrik Friis is an award-winning film producer with background in politics and business. He was embedded with Kurdish forces in 2015 and 2016 while covering the war against ISIS. He is the Founder and CEO of HF Productions, a production company based in Copenhagen that organises film festivals and promotes short films and documentaries around the world.
Tala Ammoun
Student
Tala Ammoun is a Lebanese student who loves to challenge herself intellectually and enjoys nothing more than debating in areas of her current academic research and analysis. Tala has interests in topics from politics and business, to psychology, sociology, and a breadth in between.