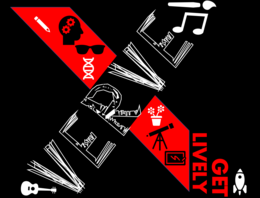 The very first of its edition, TEDxNITAndhraPradesh is set to be out, this March. It being our inception, VERVE is to manifest our zeal and spirit. Be ready for out of box surprises, eloquence at it's best and the mind bustling topics in store.
With revolutionary changes and fast-paced world, it has become very crucial to have the will to learn and expand our ideas to a broader range. It incites us to utilise our resources and our potential to its level best and having a positive approach.
TEDxNITAndhraPradesh endeavours to bring together bright minded people with an aura which instigates one's spirit and channelize them. A positive outlook, ideated mind and analytical skillset are what can enhance the World.
TEDxNITAndhraPradesh aspires to be a platform which augments a person's approach towards discovering more and bringing ideas into functionality and spiritedness.
Stay tuned for the speaker profiles. Happy Talking !
Speakers
Speakers may not be confirmed. Check event website for more information.
Founder and Curator, Dharavi Reloaded
Abhijit Jejurikar is working hard to make rock stars out of slums of Dharavi, Mumbai. The 30-year-old, who performs routinely with city bands as vocalist, percussionist and keyboardist, has been meeting 50 children in Dharavi, twice a week after work hours for three years. Their ages range from eight to 20 years, and their fingers are now trained to fly fast over any surface to drum out a rhythm.
Writer
His page "The Melting Words" is a collection of heart touching small quotations which has won him great followers on social media. Before starting The Melting Words, Rahul Kaushik, has a typical undergrad life but finally he explored his interest and started valuing people's hardwork and emotions through his words. Maybe that's why he makes sure that on his page, The Melting Words, he replies to each message.
Mr. Y. Krishna Bandaru
Founder & CEO Spinsoft.
Founder and CEO of farm-to-fashion firm, Spinsoft, Mr. Y. Krishna Bandaru has set up a network of micro-manufacturing (yarn) units close to cotton fields and integrated these units into the supply chains of leading fashion brands across Europe & USA. He is presently working at prestigious post of Senior Principal at Accenture Strategy. Along for being known for his prolific strategies to boost operational efficiencies, Mr. Y. Krishna Bandaru stands simply humble smiling at all the problems, converting them to learning opportunities!
R. A. Israel Jebasingh
Director, officers IAS Academy
Mr. R. A. Israel Jebasingh began his career as a lecturer and later passed the prestigious UPSC Civil Services exam in 2001 and was appointed as an Indian Railway Traffic Service officer. Again in 2004, he passed the exam and was appointed as an assistant collector for the Indian Administrative Service (IAS) in West Bengal. In 2007, he was nominated as an Effective Sub-Collector of India by the Lal Bahadur Shastri National Academy of Administration. He was appointed by the Bengal government to resolve the naxal crisis. In 2010, he worked as a part of the Providing Urban Amenities to Rural Areas Project of Dr. A.P.J. Abdul Kalam. He is currently the director of the Officers IAS Academy, Chennai. He is a constant inspiration for lakhs of people who see upto him for his hardwork.
Organizing team
Abhishikth Vanamala

Operations

chanakya Rajappagari

Partnerships/Sponsorship

Jhansi Preetham

Curation

Kvr Yaswanth

Production

Nikhila Aparna

Operations

Nitheesha Reddy

Marketing/Communications

Saiteja Appala

Marketing/Communications

Saura Siddarth

Operations

SHANTANU SINGH

Operations

Shrish Shukla

Curation

Unnathi Chalicheemala

Marketing/Communications