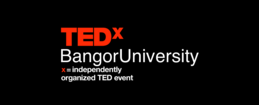 TEDxBangorUniversity is coming in early October – we're going to have engaging speakers, talking about climate change, fake news, alternatives to GDP as measures of economic success and more.
Speakers
Speakers may not be confirmed. Check event website for more information.
Dr. Christian Dunn
As the Associate Director of the Bangor Wetlands Group I research and teach on all aspects of wetland science. This includes wetland ecology, zoology, biogeochemistry and Constructed Treatment Wetlands (CTWs). I am the Director of Marketing for the School of Natural Sciences and write regularly for a number of national publications.
Dr. Edward Jones
Financial Economist with professional experience in the private and public sector at senior level. Experience in advanced analytics, financial and economic modelling, stakeholder's engagement, technical research, and business strategy development. Professional risk management experience, including loan loss forecasting modelling, non-retail loan pricing models, IRB model development and calibration, scorecard implementation, system testing, and performance monitoring. PhD (Economics) from the Centre for Banking and Financial Studies, University of Wales, Bangor, where he also holds a BA (Mathematics and Economics) degree and a Masters (Banking and Finance) degree. Experience of supervising PhD, Masters and Undergraduate theses and teaching at undergraduate and postgraduate level.
Dr. Ross Roberts
I am a senior lecturer in sport & exercise psychology and a member of the Institute for the Psychology of Elite Performance. My research interests centre on personality in relation to performance and health, with a specific focus on narcissism. In recent years I have received research funding from a variety of sources including the MoD, Rugby Football Union, UK Sport, England and Wales Cricket Board, Sport Wales, and the European Social Fund. Much of my work is collaborative and involves organisations from the High Performance domain. Current and recent collaborators include the ECB, UK Sport, RFU, MoD, Mountain Training UK, and the Youth Justice Service. I am also a chartered psychologist and associated fellow of the British Psychological Society and a Health Care Professions Council registered sport & exercise psychologist. I have over 15 years' experience working with high level performers and coaches in sport and military settings on a variety of performance-related issues, and also supervise aspirant psychology practitioners.
Prof. John Turner
I graduated in Joint Honours Botany and Zoology at the University of Bristol in 1981, and then progressed to doctorate research at the University of Oxford (St John's College), investigating the 'Ecology of Temperate Symbiotic Anthozoa'. In 1985 I moved to a NERC funded postdoctoral position at Bangor University, School of Animal Biology, where I investigated the 'Behavioural Ecology of Shoaling Fish' and specifically the 'Twilight Hypothesis'. In 1987, I transferred to the School of Ocean Sciences to take up a 5 year Research Demonstratorship in Marine Biology. I was Course Director of the MSc in Marine Environmental Protection for 22 years between 1989 and 2011. I developed research interests in mapping coral reef biotopes, Environmental Impact Assessment, Marine Protected Areas and Coastal Zone Management. I became a permanent member of staff in 1990, Lecturer in 1993 during which I held a Visiting Lectureship at the University of Mauritius, and was appointed to a Senior Lecturer in 2000. I was awarded a University Teaching Fellowship at the Graduation ceremony in 2007, and won a Bangor University Research Impact Award 2015 and received a personal Chair in 2016, and became Dean of Postgraduate Research, heading the Doctoral School in November 2016. I am a Trustee of the Chagos Conservation Trust, and a Trustee of the Seawatch Foundation.
Prof. Louise Hassan
My research fits within the Marketing sub-discipline of Consumer Psychology. Much of my research is focused on understanding risky consumption, covering contexts such as smoking and excessive alcohol consumption, from a consumer protection perspective. From a theoretical standpoint, my research is grounded in literature within the area of attitudes and social cognition. Much of my work adopts a quantitative research approach based on experimental studies or individual-level and multi-level (cross-national) models. More specifically, my research aims to make a contribution within the literature on either: information processing and persuasion; or attitude and motivation formation/change.
Prof. Oliver Turnbull
Prof Turnbull is a neuropsychologist, with an interest in emotion and its many consequences for mental life. He is also a clinician, whose work is with patients with neurological lesions, especially those who have suffered cerebro-vascular accident (stroke) and traumatic brain injury. His scientific interests include: (i) emotion-based learning, including the experience that we describe as 'intuition' (ii) the role of emotion in delusional beliefs, especially in neurological patients (iii) the neuroscience of psychotherapy (iv) the management and control of emotion, often called emotion regulation (v) emotional memory, and its preservation even in profound amnesia. He is the author of roughly 150 publications on these topics, and (together with Mark Solms) is the co-author of the popular science book 'The Brain and the Inner World' (now translated into 11 languages). For many years, he was the Editor of the interdisciplinary journal Neuropsychoanalysis, and Secretary of the International Neuropsychoanalysis Society.