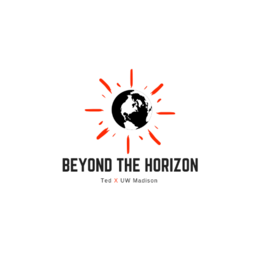 In the spirit of ideas worth spreading, TEDx is a program of local, self-organized events that bring people together to share a TED-like experience. At a TEDx event, TEDTalks video and live speakers combine to spark deep discussion and connection in a small group. These local, self-organized events are branded TEDx, where x = independently organized TED event. The TED Conference provides general guidance for the TEDx program, but individual TEDx events are self-organized (subject to certain rules and regulations).
Speakers
Speakers may not be confirmed. Check event website for more information.
Professor, author, and keynote speaker
Dr. Christine Whelan is a professor, author, keynote speaker and nationally recognized thought leader on the quest for happiness and well-being. Dr. Whelan is on a quest to translate and instrumentalize cutting-edge academic research to positively impact the lives of as many people as possible. In her research and teaching, she lives out Seneca's hope that it is "not for school but for life we learn." She is the author of four books, including The Big Picture: A Guide to Finding Your Purpose in Life (Templeton Press, 2016). As a clinical professor in the School of Human Ecology at the UW – Madison, Dr. Whelan teaches popular classes on the intersection of money and happiness. She's the director of MORE: Money, Relationships and Equality. Dr. Whelan earned a master and doctorate from the University of Oxford, and an undergraduate degree from Princeton University, and has held teaching positions at the University of Pittsburgh, the University of Iowa and Princeton University.
Student
Gopika SenthilKumar is a UW-Madison Senior in Biomedical Engineering with a passion for innovation-driven education. As a founder of Insight Wisconsin, a student inventors club, Gopika has been able to expand on her own vision for the future of education to the UW Community. After leading the club for two years, she shared her insights on the AfterEd podcast and at the Next Frontiers College Entrepreneurs conference. Gopika recently interned with the Massachusetts Institute of Technology Integrated Design and Management lab allowing her to solidify an in depth understanding of user-centered design, product development, and innovative teaching styles. Gopika wishes to share her experiences with the hope that the UW-Madison curriculum can continue to adapt to the needs of our future.
Jean Geran
Co-Director of the 4W anti-trafficking initiative
Jean M. Geran, PhD, holds two Honorary Fellow Appointments with the Center for Non-profits and the Center for Southeast Asian Studies at the University of Wisconsin-Madison. She is Co-Director of the 4W anti-trafficking initiative, 'Social Transformations to End Exploitation and Trafficking for Sex.' She also is a Senior Fellow at Sagamore Institute and founded a social enterprise called Each Inc. to provide technology support to child care practitioners globally. In London, she helped establish a new think tank through work on human trafficking issues and child protection. She has been a Member of the Secretary's Policy Planning Staff at the Department of State responsible for issues including human rights, women in democracy, trafficking in persons, and gender-based violence. She served as the Director for Democracy and Human Rights on the National Security Council and as Advisor on United Nations Reform. Dr. Geran was a 2006 recipient of the UW Distinguished Young Alumni Award
Interior designer, Interior Design Program Coordinator at UW-Madison
Lesley Sager is an interior designer who has practiced for over 15 years and now teaches interior design in the School of Human Ecology. As the Interior Design Program Coordinator, she is responsible for managing the course curriculum, student enrollment, and ensuring that the program meets the Council for Interior Design Accreditation standards (CIDA). Lesley teaches a variety of courses with topics that range from design thinking, to design fundamentals, to residential and commercial space planning. With degrees in both social work and design, Lesley's work is rooted in the goal of improving the quality of how we live today. A prime example of this work is the micro-enterprise projects that Lesley facilitates for women artisans in Tharaka Nithi, Kenya. Lesley is also the founder of Merry-Go-Strong, a nonprofit organization that works in partnership with the community of the Village of Gatunga, Kenya, by supporting women and children to expand their craft, mind, and resources.
Nihal Voruganti
Student
Nihal graduated with honors from the University of Wisconsin-Madison in December 2018 with degrees in biology and religious studies. Nihal has come full circle in TEDx from a general member to events director to co-President and now a speaker. He will be attending medical school this coming fall. In his free time, Nihal loves to watch Ted talks, exercise, listen to music, and spend time with friends. He was originally born in India but moved to USA when he was four years old. Nihal loves to travel and hopes to take us beyond the horizon today by sharing his story with us.
Graduate student
After experiencing the unique culture here at the University of Wisconsin-Madison, Parag was inspired to create his TED talk as a new way to see our everyday life using data and algorithms for a new point of view. He believes in pushing the boundaries of innovation by venturing into deeper problems in human interactions. Currently a graduate student at the University of Wisconsin-Madison, Parag previously completed his undergraduate work in mechanical engineering at the Indian Institute of Technology Bombay. After briefly working in software development and modeling, he came to UW Madison to complete to his graduate studies in Mechanical Engineering. Parag will use the TEDx stage to give us a unique perspective into the kinds of data interaction models and problems that can exist when groups of people begin interacting together in a social setting.
Professor
Paula Niedenthal received her Ph.D. from the University of Michigan and was on the faculty of the departments of Psychology at Johns Hopkins University and Indiana University. She was a member of the National Centre for Scientific Research in France for more than a decade and is now the Howard Leventhal WARF Professor of Psychology at the University of Wisconsin at Madison. Her areas of research include emotion-cognition interaction, representational models of emotion, and the processing of facial expression. Dr. Niedenthal is president-elect of The Society for Affective Science.
Susan Gold
Registered Nurse, AIDS Certified Registered Nurse, founder and director of Talking Health Out Loud
Susan Gold has over 25 years of experience in the field currently practicing in the Infectious Disease and Immunology Clinics at UW Health. She has volunteered as a nurse in East Africa since 2003 where she first was placed at the Nyumbani Children's Home. Working with HIV positive children, Gold became aware of a startling lack of knowledge amongst adolescents regarding HIV, reproductive health and prevention of transmission. Gold received a Fulbright Grant in 2007 to evaluate a curriculum on reproductive health for HIV-positive adolescents. She has led global health field courses to Africa, in which students help teach the HIV curriculum. In 2017, Gold was awarded a Mandela Washington Fellowship Reciprocal Exchange Award to collaborate with Sicily Mburu, a Kenyan physician who co-founded AIDS No More. In the same year, she was named "Magnet Nurse of the Year" for Exemplary Professional Practice, by the American Nurses Credentialing Center - one of the top honors a nurse can achieve.