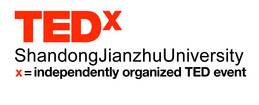 In the spirit of ideas worth spreading, TEDx is a program of local, self-organized events that bring people together to share a TED-like experience. At a TEDx event, TEDTalks video and live speakers combine to spark deep discussion and connection in a small group. These local, self-organized events are branded TEDx, where x = independently organized TED event. The TED Conference provides general guidance for the TEDx program, but individual TEDx events are self-organized (subject to certain rules and regulations).
Speakers
Speakers may not be confirmed. Check event website for more information.
Bwalya Grace Mwamba
Student
I am a Zambian Christian female, born to a beautiful woman Called Jane.Medicine and Music are my passion.im learning to live life a day at a time. I find immense satisfaction in teaching what I know or have an experience of as well as being taught by others. life is a gift i strive to take full advantage of.
Ekansh Tiwari
Student
my name is Ekansh Tiwari. I m 23 years old and I came from India. I am currently pursuing my bachelor degree in medicine at Shandong university cheeloo college of medicine. I love to dance to travel and explore new places and read books. I have always been curious about the mechanics of the human mind and behavior and my quest to find the solutions to my problems in difficult times of my life has been very interesting and eye-opening for me, which is was I am here to share my learning experience with others and to hopefully help them find solutions to their problems.
Emmanuel Chongo
Student
My full names are Emmanuel Chongo. Am pursuing my degree in civil engineering at Shandong jianzhu university. I was born on September 22 1996 in kitwe , Zambia. I love speaking in front of people. The honor of standing in front of a group of people and share my story is one that I take with great pride. I have spent a great deal of time learning how to captivate and touch people's hearts when I speak. Am obsessed with making people's hearts melt whenever I speak. So I can pretty much guarantee an effective presentation. In high school, I was in debate class and did a lot of public speaking. And prio coming to china, I spent a great deal of time giving talks before hundreds and some times thousands of people.
Jackie Niu
Foreign Student liaison
A small fish in a big see trying to make a mark on this world
Makasa Mwamba
Student
My is name Makasa Mwamba.I'm a young lady aged nineteen.I was born and bred on Zambian soil.I'm not a superstar,formula one champion or a famous scientist but just a young lady with a couple of ideas that might just change the world... I am currently a medical student at Shandong University.Inspired by women like Michelle Obama,Marie Curie and Mother Theresa,my goal is to impact the world positively beginning where I am right now...one thought,one word and one step at a time.
Riddhi Patel
Student
Here to make a difference
Sebastian Oscar
Student
Young and driven
Tupilwe Simbao
Student
My name is Tupilwe Simbao, i was born on the 22nd of may in 1997 at the Luanshya General hospital in Zambia. i am a passionate scholar of the law and i enjoy spending time with those Special to me and debating prevalent issues of society with my peers and strangers alike. i hope to in the near future become an accomplished Attorney and have a greater impact on the lives of all who i interact with in my capacity as a lawyer