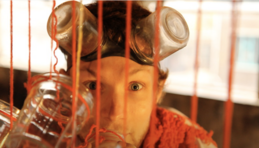 How do we get to a world where 9 billion people live well and within the boundaries of our planet? It seems that in many areas like climate change, poverty, education, healthcare there is a status quo. In this TEDx Leiden we continue to explore new insights that can potentially take us Beyond the Status Quo
Doors are open at 18:30 and we start at 19:00. The event is a combination of live speakers, joint viewing, dialogs in small groups and the opportunity for some drinks at the end.
Speakers
Speakers may not be confirmed. Check event website for more information.
Chief Executive Offcier (CEO) IDH, the Sustainable Trade Initiative
Joost has a long working history contributing to a better world. 10 years ago he became the first CEO of IDH, the Sustainable Trade Initiative, scaling sustainability from niche to norm. IDH applies business driven approaches to create new jobs, sustainable industries and new business models to have large scale positive impact on (e.g.) climate change, deforestation, gender, living wages and living incomes, which will help reaching the Sustainable Development Goals by 2030 IDH, The Sustainable Trade Initiative brings together governments, companies, CSOs and financiers in action driven coalitions. With these coalitions we make jurisdictional, entrepreneurial and investment powers work together on solutions for pressing sustainability issues
Lisette Rinke de Wit
Education Innovation Program Manager
Lisette has a mission to help Dutch primary schools to adopt proven international education frameworks that inspire and connect children to the world we live in. Today this kind of education is only enjoyed by some happy few and at extreme school fees. Lisette presents the example in The Hague of two schools in vulnerable neighborhoods with considerable problems related to their immigrant populations: Transvaal and De Schilderswijk. A daring program was rolled-out over the past three years, with one of the primary schools now ready to reach an impressive milestone: authorization by the prestigious International Baccalaureate. The model offers a new, realistic and scalable opportunity for schools in The Netherlands and abroad to develop knowledgeable and caring young people who help to create a better, sustainable and more peaceful world.