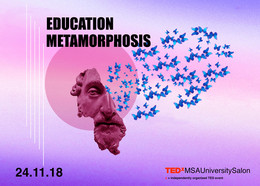 Have you ever been a caterpillar?
Have you ever felt trapped inside a cocoon ready to burst free?
Have you ever felt so ready to venture outside yet you did not know how?
Have you ever felt that there is something out there to discover but yet you do not know what it is?
Then, you were once certainly a caterpillar.
Caterpillars transform into butterflies through metamorphosis that enables them to emerge better, stronger, and more suited to discover the world around them. Right now, we are trapped within the cocoon like a caterpillar and it is limiting us from reaching our full potential and breaking free of the darkness around us. We are going through metamorphosis in order to change to our better selves. To adapt to our changing world and challenges presented to us so we can better see what we lack and what we should change in our daily lives. Adapting this process in our Education enables us to push our boundaries and always evolve with the world around us.
And this is what our First salon is about; Education Metamorphosis where in it we tackle Education; how we view it, adopt it, and tailor it to suit our new needs and environment. Whether by adopting new educational styles, focusing on STEAM education (Sciences- Technology- Engineering – Arts- Math), or revolutionizing our information gathering and utilization Techniques.
So Education Metamorphosis becomes the first step in a series of changes to be better equipped to face the new world we live in and be able to see areas that we were unaware of before; to see the darkness and venture into it lighting the way for a better future.
So join us in our effort to go beyond...