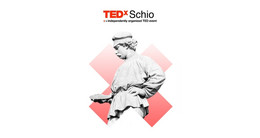 Water is life, and its flow is its essence.
The first ancient civilizations developed nearby riverbanks and water sources because it is what our society is based on.
Water flows have always brought progress and growth; they are silent witnesses of the rising of the big wonders built up by the human mind.
Over the centuries the flow has been a fundamental resource, and besides, an unstoppable power.
Indeed flow connects us, flow separates us.
It is up to us to decide whether to take advantage of its strength or let him overwhelm us.
Being carried by the flow can we reach uncommon and remarkable prospectives, and find ourselves in front of infinite opportunities. Everything is up to us: it is our decisive choice.