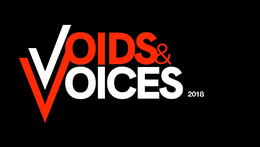 All across human history, development and progress are proven to be strongly tied with innovation and invention. At the very roots of it, the dynamics of social change are the same: There are vacuums to be occupied and only new, emerging influencers qualify to be occupiers. These new voices are the thought leaders, risk takers and innovators whose works demonstrate a tireless quest for filling gaps, connecting dots, seeking new frontiers and paving ways towards new futures.
Over the last century, technological advances have stepped in as a game changer and have exponentially raised the bar of engagement in human interaction with economics, social structures and politics—local and international. As emerging scientific evidences and technological automation fill existing voids, they open up new voids waiting to be filled by new voices.
TEDxArkilla 2018 aspires to explore the manifold nuances of these narratives and identify existing voids and inspire emergent voices for social action.
Speakers
Speakers may not be confirmed. Check event website for more information.
Abdulbaqee Shayd
Spoken Word Artist
Abdulbaqee is a spoke word performer. He is popularly known as Shayd.
Aisha Umar Muhammad
University Teacher + Mentor
She teaches African Literature, Ecocritical Literature and Creative Writing at Nigeria's Federal University, Birnin-Kebbi. She specializes in Gender literature with focus on Northern Nigerian Women Fiction. She has published with both national and international publishers. Her short story, 'Binle's Emerald' is shortlisted for the 2018 African Writers Award. She is also the Sokoto State coordinator of Hilltop Creative Arts Centre.
Amina Yahaya
Youth/Women Development Advocate
Amina is a youth and women development practitioner who holds a Bachelor of Arts in English Language from Usmanu Danfodiyo University, where she earned the fame of emerging the University's first female Students' Union and the second in Northern Nigeria in 30years. Amina sits on the board of a number of organizations and she is currently a Program Associate with the International Republican Institute in Abuja.
Auwal Ahmed
Medical Practitioner + Youth Development Advocate
Dr. Auwal Ahmed is a medical doctor passionate about youths and health. He has championed campaigns on Sickle Cell Disease and Cancer. He uses technological tools and social media to disseminate information on Sickle Cell Disease, Cancer and other Non Communicable Diseases. Dr Auwal Ahmed Musa initiated the campaign that helped raise over 5 million Naira for a lady diagnosed with liver cancer in 2017.
Danladi Bako
Retired Broadcaster + Politician
Mallam Danladi Bako, pioneer of live-talk shows in Nigeria, is a renowned broadcasting prodigy that ruled the Radio airwaves with a masterly delivery in both Hausa and English languages, at age 16. Having served in various capacities including the Director-General of the National Broadcasting Commission and Commissioner of Information for Sokoto State, Bako continues to reiterate the need for purposeful national integration as well as propagation of social justice and egalitarianism in the country.
Jibril Shehu
Structural Engineer + Innovation Enthusiast
Jibril Shehu currently serves as Structural Quality Assurance Manager for GPD Group in Akron Ohio. He is responsible for engineering innovation, development of engineering design tools as well as overseeing the Telecommunications group QA/QC program. He Co-Founded Peloton Innovation Partners (Startup in Nigeria) where he brings over (10) years of experience to the team as VP Engineering. Engr. Jibril Shehu is a Registered Professional Engineer (P.E.) State of Ohio, USA and Registered Member (COREN) Nigeria. He is a member of American Society of Civil Engineers (ASCE), American Institute of Steel Construction (AISC) and many others.
Jimoh Amzat
Scholar + Medical Sociologist
He is an associate professor at the Department of Sociology at Usmanu Danfodiyo University. A scholar of extraordinary insight, Dr. Amzat has studied at University of Ibadan, Katholieke Universiteit Leuven, Belgium; Radboud University, The Netherlands; and University of Padua, Italy. He is a recipient of Erasmus Mundus scholarship (Europe) and Alexander von Humboldt postdoctoral fellowship, Germany. He has also served as a guest lecturer at the University of Bielefeld, Germany and EHESP School of Public Health, France. His research work focuses on the African context of various health issues.
Lawal Ahmad
Diplomat + Entrepreneur + Climate Change Expert
He is the Director-General of the Nigerian Youth Chamber of Commerce (NYCC). He holds a first degree in Geography from Usmanu Danfodio University, Sokoto and a Masters in International Affairs and Diplomacy from the prestigious Ahmadu Bello University, Zaria. Lawal also has the rare privilege of being trained as an Agric Value Chain practitioner in Thailand and Germany. He is a fellow of the African Center of Excellence, Canada and an official partner of the World Food Program. Dr. Ahmad is also a program officer, Alliance for Renewable Energy, Berlin, Germany and consultant on mitigation and action against climate change.
Nasir Daniya
IT Security Expert
He is currently a doctoral candidate at London Metropolitan University, UK, and has studied at University of Wales, University of Oxford, University of East London, and Usmanu Danfodiyo University. Mallam Daniya is the Director of ICT/Head of ICT Directorate, Ministry of Science & Technology, Sokoto State. He is an entrepreneur and has won several local and international awards in both Nigeria and United Kingdom. He is the leader of Nigeria Computer Society Sokoto Chapter., also member British Computer Society and American Internet Society.
Yusuf Ambursa
Spoken Word Artist
Yusuf is a spoken word performer. He is popularly known as Skot.
Organizing team
Abdulsalam Ibrahim Magawata

Partnerships/Sponsorship

Abiodun Oluwadamilola

Curation

Abraham Oni

Production

Aminu Maishanu

Operations

Chris Nomjov

Operations

Ezichi Ebere

Partnerships/Sponsorship

Ifeoluwa Adeyeye

Marketing/Communications

Lawrence Oni

Curation

NanaAisha Muhammad

Team member

Nasiru Murtala Magori.

Operations

Sarah Esene

Operations

Tanimowo Oluwafemi

Production

Victor Akujuo

Marketing/Communications