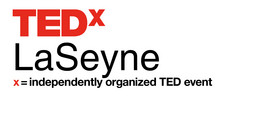 TICKETING OPENED : https://billetterie.webgazelle.net/sortir-conference-tedxlaseyne-la-seyne-sur-mer-professionnel-conference,evenement-5377
Speakers
Speakers may not be confirmed. Check event website for more information.
Governor in rotary international
Current governor of the district 1730 in Rotary International. Rotary International is an international service organization whose stated purpose is to bring together business and professional leaders in order to provide humanitarian service and to advance goodwill and peace around the world.
JEAN COLIN
Officer of Gendarmerie Nationale (Général de corps d'armée 2s)
French officer in Gendarmerie Nationale and national president of the association « LES AMIS DE LA GENDARMERIE ». He was an assistant director of Gendarmerie Nationale.
JEAN-MARC STEFANINI
Geopolitical teacher
French geopolitical teacher in KEDGE BUSINESS SCHOOL. He shares the philosophy of Michel SERRES who underscores the universal link between people and access to knowledge thanks to internet.
JULIEN SAVELLI
Vice-president of FNAIM
Vice-president of FNAIM that is to say the french professionnal union of real estate. He participates in the evolution of real estate regulation in France especially since the election of Emmanuel Macron who wants to reform plenty of real estate laws.
Lara SCARLETT GERVAIS
Après avoir suivi des études en archéologie à la Sorbonne et à l'Ecole du Louvre, depuis plusieurs années Lara-Scarlett arpente le globe. Elle laisse les rencontres guider ses voyages. Elle a choisi d'étudier l'archéologie, en pensant que de connaître les civilisations passées serait une clef de compréhension de nos sociétés. En voyageant et au contact des populations locales elle s'est passionnée pour l'ethnologie et la photographie. En avril 2016, Elle travaille sur la réalisation d'un documentaire sur tous les déplacés de la plaine de Ninive (yezidis, chrétiens, musulmans). En mai-juin 2016, Lara-Scarlett passe plus de deux mois en Syrie (Damas, Homs, Palmyre, Mar Mussa, Tartous, Safita, Mysiaf) majoritairement chez l'habitant et effectue ses déplacements dans les transports en commun pour être au plus près de la population. Elle s'intéresse aux différents groupes ethniques qui composent la Syrie (ismaélien, druze, alaouite, chiite, sunnite, chrétien), ainsi qu'aux artisans et au patrimoine culturel. Pour cela, elle suit le travail de la DGAM (Direction Générale des Antiquités et des Musées) à Palmyre et Damas pendant plusieurs jours. En octobre 2016, Lara-Scarlett part à Bagdad puis dans la province de Salah al-Deen pour suivre la formation d'archéologues irakiens au technique du drone (photogrammétrie) par la société française ICONEM en lien avec l'UNESCO et le SBAH (State Board of Antiquities and Heritage) pour la préservation du patrimoine culturel en Irak. En décembre 2016 : Le jury des FIDAL Youth Photography Awards a tenu à distinguer son travail sur l'évacuation du musée de Palmyre d'une mention spéciale, pour l'exclusivité du sujet. Depuis 2017, elle est photographe à l'agence Sipa Press. Fondatrice et présidente de l'association Heritage & Civilisation.