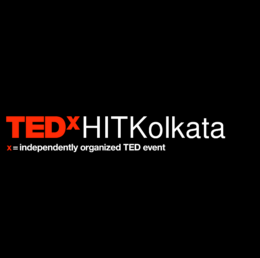 A box generally refers to an enclosed three dimensional space, which when first visualized looks somewhat enclosed and it can certainly be analogous to a human mind, with its thoughts enclosed in a single gigantic bubble of intuition and habits. But there is an unventured space outside that box. Our event plans to bring out some of those God-forsaken ideas lying on those unexplored yet visible distant boxes of ideas that our society rarely bothers to discuss. Our radius of diversity is big, and these apparently looking unconnected ideas do form a mesh work of well connected ideas on their own. The box we usually live in, might be big but our event will certainly inspire to look above the horizon.
Speakers
Speakers may not be confirmed. Check event website for more information.
Aaquib Hussain
Entrepreneur, Founder and Creative head of startup "i&we"
Aaquib Hussain is the co-founder and creative head of I And We. An exhausting 3.5 years of experience with IBM GBS, ISL (R&D), IBM – UCP, Vodafone – Global & Europe cutting across niche technologies like Cloud Security, Cross-platform Application development, Machine Learning based Algorithmic Support vector development, and interactional integration with HR teams of 17 corporate houses, Aaquib Represents the geek of today. An entrepreneur for a mere 1.5 years, he has been able to build a business valued at 16.13 million USD. He is the Founder of i&We, leading a team of 24 motivated young professionals, catering to a business spreading across 11 states in a mere 500 days of operation, with 156k paying clients in only its first year of business realization. Post being a TiE Speaker, an impending TEDx panel speaker, an Innovator India under 25 alumni, 16 regional and national Startup awards and acclaims, and an incubatee at a mindboggling 6 leading accelerators of India.
Anindya Chatterjee
Actor and Campaigner against drug abuse and illicit trafficking
Anindya Chatterjee is one of the most versatile and talented actors of Bengali movies, web series and a well-known face of TV serials for Star Jalsha and Zee Bangla. He completed his schooling from Scottish Church Collegiate School. He actually hailed from being behind the camera background and acting happened later. He still does a lot of production works. He has been an integral part of super hit movies such as Chotushkone, Ami Ashbo Fire, Asche Abar shobor, Bela Seshe, Bapi Bari Ja and many more. Presently, he is shooting for the movie Belashuru. He has recovered from being an addict and currently, it's been 11 years that he is clean and sober. Such determination in life is highly applauded. Anindya Chatterjee is also a public-spirited person and is the brand ambassador of Kolkata Police for the 26th June international day against drug abuse and illicit trafficking and has been doing it for the past 4 years.
Arup Kumar Chattopadhya
Managing director at National Refractories
Dr. Arup Kumar Chattopadhya is an M.Tech in Chemical Technology- (Specialization in Ceramic Tech.) & completed his Ph.D. (Tech.) in Kinetics of Dehydration and Rehydration of Aluminum Silicate Systems from Calcutta University in the 70s. He after spending four decades of his illustrious career in the refractory industry, which also included the yearned position of Managing Director of TRL Krosaki Refractories Ltd(previously TATA REFRACTORIES Limited), is presently working as the Managing Director- National Refractories Dr. Chattopadhyay is presently illuminating the following honorable positions gracefully. 1: Technical Advisor-Heatwork 2: Chairman - Refractory Sectional Committee MTD-15 of Bureau of Indian Standards (Two consecutive terms) Member of Governing Body of College of Engg.& Ceramic Tech, Govt.of WB 3: Member of Editorial Board of the journal China Refractories. Member of the National Advisory Committee of ASIA-PACIFIC Committee of Glass and Allied Industries.
Chandril Bhattacharya
Writer, lyricist and poet
Chandril Bhattacharya is a Bengali writer, lyricist and poet. All in all he's a complete package of art who preaches literature to its utmost extent! Chandril is one of the main lyricists and member of the bengali band "Chandrabindoo (চন্দ্রবিন্দু)", wrote countless songs which are the inseparable part of music lover's collection. He was awarded the National Award for best lyrics along with Anindya Chatterjee for the song "Ferari Mon" from the film "Antaheen" in 2009. He has authored 10 books ( Prose-6, poetry-4 ) and his unique style of writing always got a huge appreciation from readers. He tried his hands on film direction with two short films and received a huge acceptance from the netizens.
Madiha Ahmed
Parent and youth mentor, teacher, trainer, storyteller
Madiha Ahmed, the Lady with a Mission, in her own words, considered herself an Average Girl in the past, a Dreamer and a Doer, a Lifelong Learner and a Global Citizen, who loves to connect people and ideas for a Peaceful World. She is a Trainer for projects by NationalStockExchange and Cello for students, Junior Horlicks for parents, Dell Aarambh for teachers in Kolkata. Madiha is a TeachSDGs Ambassador, Mentor at Global Thinkers Mentors Forum, Aspire Foundation and Jobs For Her and recently, was a speaker at Edu Cafe 2018 in Dubai. She is also a Social Entrepreneur and CEO at YouEd -Empowering YOU to LEAD and MAIN INDIA. An Author of "13 Inspirations@23- The story of a young woman who said no to being average," her book is soon to be published. Madiha is a Multipotentialite who enjoys new challenges. She is an explorer who pushes to learn new things and express herself, her creativity and her concern for humanity through them.
Neelanjana Sengupta
Computational biophysicist
Neelanjana Sengupta, a computational biologist almost by accident. She had been a curious child who felt bothered unless she was able to grasp, at least conceptually, how 'things worked'. She went on to study physics at the Bachelors and the Master's levels, majoring in Nuclear Physics in the latter. However, a half year stint in a theoretical polymer physics group at IISC Bangalore kindled a new interest in 'soft matter', which broadly encompasses research in systems susceptible to thermal fluctuations. Subsequently, she went on to earn her Ph.D. at the University of California, Irvine in the domain of computer simulations of biomolecular systems in 2008. Neelanjana Sengupta is currently serving the Department of Biological Sciences at IISER Kolkata in 2016 as a 'computational biophysicist'. She is immensely grateful for the changing scientific landscape in the country that allows interdisciplinary research such as hers to flourish.
Sanjiv Mehta
Business leader and technologist, country manager of hp (india)
Sanjiv Mehta is an Award Winning Global Business Leader & Technologist | Go-To-Marketer | Sales Coach & Mentor | Speaker on CNBC. He has build lasting, consultative relationships with customers, partners, sales and alliance. He has developed solution selling capability in organisation and partners to develop compelling business cases to differentiate and highlight the value of portfolio. He has delivered profitable business growth, increased revenue and market share. Sanjiv Mehta brings with him 30+ Years in IT Industry with experience in Technology Sales, Business Development, Strategy & Planning with operation in multiple geographies.
Shouvik Kumar Guha
Law Professor at NUJS (National University of Juridicial Sciences)
Shouvik Kumar Guha, a lawyer by profession and a teacher by passion, is currently holding the post of Assistant Professor (Law) at the W.B.National University of Juridical Sciences(NUJS),Kolkata. He has been the recipient of the Nani Palkhivala Gold Medal for securing the topmost rank in the LL.M. programme, 2011-13 at NUJS, the Gopal Subramanium Scholarship, 2012-2013 for securing the topmost rank in the first year of the LL.M. programme at NUJS, as well as the NUJS Student Scholarship during the B.A. LL.B. (Hons.) programme in the academic years 2005-06 and 2009-2010 and during the LL.M. programme in the academic year 2011-12. A keen learner,Shouvik spends his days trying to catch hold of hyper-excited law students running through the nooks and crannies of NUJS and makes them sit still long enough for him to learn from them the various finer aspects of financial laws.When he is not busy doing what he usually does, he just reads fiction.
Smriti Dewan
Director, producer and writer of 101 india
Smriti Dewan is a writer, director, and host who started her career with Red Chillies Entertainment. Her writing expedition not only brought her laurels but has taken her to a level about which, every person with the art dreams. She went ahead to work on Kaun Banega Crorepati and started her writing career with historical shows like Ashoka for Colours and the very famous Lajwanti for ZEE TV. She's also the writer/producer/director of YouTube channel 101 India. Currently, she travels the country looking for fascinating stories that she features in her short films.