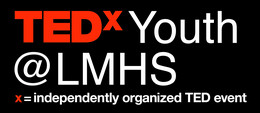 Inspired by the #MeToo movement, we will feature 3 speakers with different roles in our community. They will tell us their story, and hopefully we can all learn something new about others and ourselves. We are very thankful to the TEDx Organization for guiding us through the organization of this event.
Speakers
Speakers may not be confirmed. Check event website for more information.
Robert Zeitlin
Positive Psychologist
Dr. Zeitlin is an advocate for the kids who will grow up to change the world. The children he has supported and to whom he has listened for the last 20 years, in his practice and schools, say their parents need more help — they need higher performing families to fulfill their potential.
Robin Jordan
Community Outreach Specialist
Robin Jordan is the Community Outreach Specialist for the Women's Center of Montgomery County. Robin graduated from Pennsylvania State University with a degree in education. She was a teacher of 11 years and served as a Court Appointed Special Advocate for Children (CASA). Robin is a wife and the mother of twin daughters. Currently, she is dividing her time between her home in the States and Ireland.
Valeri Harteg
Education Coordinator
Valeri Harteg is a native of Reading, Pennsylvania and currently works as the Refugee Education Coordinator at HIAS Pennsylvania. She attended Franklin and Marshall College, where she studied psychology and also took on several leadership roles in campus organizations, including a student-run human rights advocacy coalition.