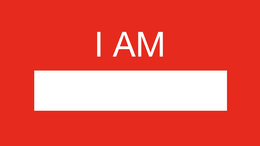 Culture. History. Sexuality. Family. Self.
TEDxYouth@MKIS will present talks and performances centered around the things that make us who we are. As we search for a sense of home and identity through our passions, pursuits, and the things around us, we discover the things that allow us to say "I am".
Who are you?
Speakers
Speakers may not be confirmed. Check event website for more information.
Arisha Akhir
Spoken word poet
Arisha Akhir is a spoken word poet, teacher, storyteller, and published writer. Her poetry books include Uncertainty (2014) and Still (2015). She left her job in the banking industry to purse the creative outlet of poetry. Since her first solo event in 2015, Arisha has now performed her poems in events and exhibitions all over Kuala Lumpur. Her day job involves teaching poetry to young students, as part of her goal to inspire the youth to develop a passion for the literary arts.
Carla Cubria
Volunteer coordinator, social worker
Chris Cheong
Magician
Chris Cheong's love affair with magic began at a young age, given his fascination with magic's inexplicable nature. He has been performing magic and mentalism at events ever since the age of thirteen, and has been credited as one of Malaysia's youngest magicians. He has performed internationally all around Asia, and has appeared in various Malaysia television programs. Chris thinks magic is the embodiment of childlike wonder and, according to him, he just never grew up.
Claire Sancelot
Environmental activist, businesswoman
Claire Sancelot started her eco-journey in Hong Kong with a blog about living zero waste that sparked a city-wide movement. She was inspired by how much trash was being created as she cared for her firstborn child. Since moving to Malaysia, Claire has opened up The Hive, a zero-waste, lifestyle and produce shop that started in Bangsar and is rapidly expanding around Kuala Lumpur. She believes that living waste free only takes a few, creative lifestyle changes and a consciously conscientious perspective. Her efforts have won her a United Nations award in 2017.
Darren Teoh
Chef
Darren Teoh runs the Malaysian fine dining restaurant, Dewakan. The chef and lecturer has had a busy career, having cooked at the renowned Les Amis in Singapore and taught at multiple Klang Valley colleges. Found in KDU College, Darren's Dewakan is a celebration of Malay produce and culture. His menu draws from his personal childhood experiences and uses seasonal, locally sourced produce in order to evoke a nostalgia that celebrates the modern Malay palette.
Estefany Viscarra
Volunteer coordinator, social worker
Estefany Viscarra and Carla Cubria are the volunteer coordinators for the refugee branch of the Malaysian Social Research Institute. Their work focuses on delivering educational, health, livelihood, and emergency support for nearly two thousand families who are currently in Malaysia as refugees and asylum-seekers. They guide volunteers to participate in initiatives that aid people fleeing from areas of conflict from the Middle East, Central Asia, and Africa.
Rohan Chakkarwar
At only ten years old, Rohan Chakkarwar is the CEO of two failed companies. As a third culture kid, not only has he seen a diverse and dynamic world, he has also tried to change it, with the bubbly hopefulness and unwavering persistence that most people thrice his age can only dream to embody.
Sophia Kamal
Visual artist
Sophia Kamal is a Selangor-born visual artist whose pieces have been exhibited around Asia and Europe. Her works typically focus on the female figure, and are interpretative representations of the physical world. Through her portraits, which incorporate psychedelic colors and experimental techniques, she explores themes of beauty, identity, religion, and feminism. She holds a BA in Fine Arts from the University of East London.
TEDxYouth@MKIS Event
TEDxYouth@MKIS Event in Kuala Lumpur, Malaysia
Yee Shin Tan
Mushroom biologist
Dr. Tan Yee Shin is a biologist at the Universiti Malaya, where she completed her doctorate degree. Her area of expertise is mycology, or the study of mushrooms. Through 27 published research articles and a life membership to the Asian Federation of Biotechnology, she has shared her love and fascination with biological and mycological research. Some of her recent work includes studies on the use of mushrooms in indigenous Malay groups.
Zoe Tan
Zoe Tan is a budding singer and thespian at the Mont Kiara International School. Only in twelfth grade, Zoe has shared her passion for performance in stages around Kuala Lumpur. She channels her spunky feminism and her social activism through art, and proves to everyone that you're never too young to make a difference!