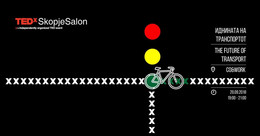 Electric cars, mega highways, ultra speedy trains, burrowing tunnels that span across continents, UAV's and amphibious vehicles are just a part of what's seen as the irrefutable future of transport.
What can cities, people, governments and organizations do the prepare for this shift?
What are the consequences of such change and what are our civilization goals aiming for?
These and other similar thought enticing conversations will be sparked on our upcoming event.