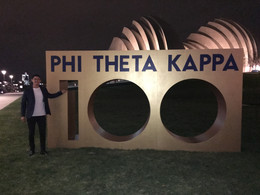 "Construct, Deconstruct, Rebuild" aims to encourage people to not view the world through one lens.
Speakers
Speakers may not be confirmed. Check event website for more information.
Jennifer Hedgecock
English Professor
Graduated from Michigan State University with a Ph.D. in English. Her publications include The Femme Fatale Motif in Nineteenth Century British Literature(Cambria Press), "The Black Leather Motorcycle Queen and the Passion of Madness: Women in Outlaw Motorcycle Gangs" (Oxford UP). In 1995, she studied at the Univeristy of Oxford, Trinity College. While she has taught at CSU Sacramento, Michigan State University, Chapman University and UC Irvine, her most rewarding experience has been working with students at Saddleback College and helping them reach their goals. She is currently working on her new book, The Shadow in the Glass: Cultural Representations of Medusa due out September 2019.
Karen Kanan
Healthcare Administration
Karen Kanan is an accomplished professional who has had over 17 years experience in the healthcare field, mostly related to the geriatric population. Currently, she is serving as the Healthcare Administrator for a prominent Continuing Care Retirement Community, in San Diego. Most recently, she served as the Director of Operations for Integrated Health Care Alliance where she managed a comprehensive health care organization focused on providing mobile physician services, chronic care management and skilled nursing facility clinical oversight. Ms. Kanan has a Master of Business Administration and an undergraduate degree in Biological Sciences from the University of California, Irvine. She earned her Nursing Home Administrator license in 2012.
Lucas Ochoa
Professor of Communications and Speech
Lucas Ochoa is currently working as a speech professor at Saddleback College. He has taught at Orange Coast College, East Los Angeles College, Santiago College, and California State University of Los Angeles. Lucas has been serving as an instructor and forensics coach at Saddleback College since Fall of 2011. Lucas teaches Communication Fundamentals, Interpersonal Communication, Oral Interpretation, Argumentation & Debate, Small Group Communication and Intercultural Communication. He currently holds his Master of Arts in Communication Studies with an emphasis in Rhetoric, Interpersonal, & Communication Theory from California State University of Los Angeles, a Bachelor of Arts in Speech Communication from California State University of Long Beach and an Associate Degree in General Transfer Studies from Orange Coast College.
Marina Aminy
Education Administration
Marina Aminy was born in Kabul, Afghanistan, and immigrated to the US with her family as a refugee. Her family traveled from Afghanistan to Pakistan, then India, then to Wisconsin, and finally settled in California. She went on to learn English as a second language, and earned a Bachelors, Masters and PhD degree all from UC Berkeley. She taught English and Education courses for more than 15 years, before serving in her current role as Dean of Online Education and Learning Resources.
Todd De Voe
Emergency and Crisis Management
Todd DeVoe is the host of the leading emergency management Show EM Weekly. Todd's involvement in Emergency Response, Emergency Management, Education and Volunteer Managment started in 1989 when he became a volunteer firefighter in Upstate New York. In 1991 Todd joined the United States Navy and became a Hospital Corpsman assigned to the Fleet Marine Force. Todd served as an emergency medical responder (EMT) in some of the toughest parts of Los Angeles County. In 2008 Todd was asked to be on a steering committee for Coastline Community College, as they developed their emergency management porgram. Today, Todd is now an instructor of Emergency Management at California State University Fullerton for the MPA program and The University of California Irvine's Certificate of Emergency Managment. Todd continues to be an emergency management practitioner at Saddleback College.