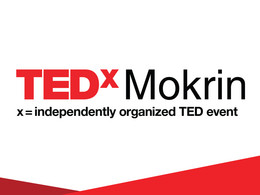 Technology advancements are changing the way we live, work, travel and interact in an ever-accelerating pace. In such a dynamic environment what does this mean in the long run and how will our daily lives differ in the future, when compared to the present day. This years TEDxMokrin focuses on ideas on how design, technology, entertainment, social care, citizenship, education, etc. will look in the future.
Speakers
Speakers may not be confirmed. Check event website for more information.
Psychologist & CEO
Boris is a psychologist and a founder of Behave, a company that measures and tracks the influence of human behaviour. Apart from that, he is a lecturer on the university college of Algebra in the field of digital marketing. Boris is a Global Shaper, participant of the World Economic Forum in 2015, in Davos and was nominated by MIT for the award - "Innovators under 35".
Co-founder and CTO at OriginTrail
Branimir Rakić is the co-founder and CTO of OriginTrail, a purpose-built decentralized protocol for trusted supply chain data sharing. An MSc in Information Technologies & Electrical Engineering, Branimir has been working on the problems of interoperability of IT systems, telecommunication networks and database management systems. He has pursued blockchain technologies from early on, and has led the development of OriginTrail's pilot projects that already connect global supply chains with the blockchain.
Belgrade Open School coordinator for educational program.
Danijela coordinates one year educational programmes in Belgrade Open School, one of the largest and most prominent NGOs in Serbia. Her duties often involve development of educational programmes and events and promotion of those services not only to target groups, but to broader public and media representatives, as well as establishing and maintaining cooperation with organization's most respected associates. On the programme Future Studies, together with her students, she tries to be in a constant race with the future. The uncertainty of the race`s result she sees as a space for opportunities that must be shaped by the knowledge and skills of the future. She draws her superpowers from the endless and intensive energy of her students and colleagues. She believes that Mondays are as inspiring as Fridays. When not with students, you can surely assume she is with her friends, enjoying good wine and never-ending in-depth talks.
Cofounder & Speaker
Habib is co-founder of the Berlin-based innovation agency J2C - Journey 2 Creation GmbH, which specialises in developing entrepreneurial potential in people and organisations. He is passionate about leveraging entrepreneurship as a transformative power in business, society and human development and works with Fortune 500 companies, governments, and startups globally to drive entrepreneurial activity in sustainable business innovation. He is a renowned keynote speaker on the subjects of Entrepreneurship, Leadership and Innovation Culture and has appeared on TEDx, Re:publica, Nexsense and Digital Shoreditch in recent years.
Jelena Blagojev
Defectologist & Humanist
Jelena Blagojev is a defectologist by profession and a humanist by conviction. She firmly believes that love, empathy and a kind word can change the world and she is guided by the motto " Be the change you wish to see in the world". Her belief is that every human being should have equal opportunities and she goes beyond the professional limits in her work. Creating her own way off the beaten tracks she has worked as a therapist and personal assistant to children with developmental disorders. She has also taught the educators at Pre-school Teacher Training Collage, Novi Sad and has worked in kindergartens and schools in Novi Sad. She has recently voiced her opinion on her blog and youtube channel as she holds that the brighter future for all can be created through joint efforts.
Pitch mentor, content creator and media artist
Ket Katarina Popovic creates narrative spaces. She is interested in what is on the other side of Ai - the ethical and empathy-tech and the creation of the meta-human rather than a super-human. The central questions have to do with how empathy and intuition can have a place they deserve in our robotic futures. Her works encourage the reintegration of humans back to nature and to themselves through art and technology. Katarina regularly exhibits with the art group Nature&Art and is starting the MA in Computational Arts at Goldsmiths this fall. She also works in both web and stage narratives - as a content creator and the public speaking coach. Have a look at her works at ketworks.com
Designer
Slavimir Stojanović Futro is a Belgrade designer, visual artist and writer, creative director of Futro Design, founder of the Futro brand lifestyle, creator of the children's animation series Adventures of Singi Lumba and author of the novel "Nine". His projects in the field of graphic design and advertising received over 300 international awards and are a part of a collections of museums around the world. He is the winner of the Lifetime Achievement Award, from Association for Market Communications of Serbia.
Uros Krčadinac
PhD in Computer Science
Uroš Krčadinac, born in Pančevo in 1984, strives to link experiences in the field of visualisation of data, computer science, animated film, literature, as well as interactive art and design. He defended his doctoral degree in computer science (AI Lab, FON, University of Belgrade). He is the author of Synesketch, a software library for the recognition and generative visualisation of emotions. He is co-author, an illustrator and co-publisher of "Bantustan", a book on a three-month adventure-documentary journey across Africa (3 editions). He is a lecturer at the Department of Digital Arts, Faculty of Media and Communications, and an expert associate at the design Seminar in Petnica. He is assistant professor in two fields: digital arts (artistic field) and computer science (science field).
Law Lecturer and Food Enthusiast
Uroš Živković is a law lecturer at the University of Belgrade Faculty Law and founder of Gastro Balkan. Studying and living in Belgrade, The Hague, Paris and Cambridge continuously nurtured his passion for discovering local culture through food. Tasting and exploring street food vendors in London, Michelin starred restaurants around Europe as well local cuisine in Serbia led Uroš to initiate a start-up dedicated to creating tailored foodie experiences for people who want to explore Belgrade's finest bites, meet local chefs and uncover a different side of the local gastro scene. Gastro Balkan today is his creative outlet for gastronomy-related consultancy, bespoke food experiences and a hub that further promotes the culture of local food tradition and innovation.