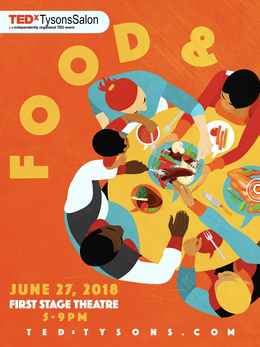 Food is often the centerpiece of life's most important moments. From celebrations to tragedies and everything in between, it has the power to shape our experiences. Even in our own communities, food represents one of the harshest contradictions by sustaining some of our neighbors in abundance, while others go without.
We relate to food through common perspectives — our heritage, health, and wellbeing. Our fad diets take us on new journeys. What is healthy, anyway? Even the grocery stores we frequent and the products we consume say something about our values and illustrate the impact of media on our eating habits.
Some say food is the universal language. It helps us tell the story of where we have been and where we want to go. Recipes passed down from generations are a reminder of who we are and where we came from. However, our relationships with food can be as complicated and diverse as we are — bringing joy and happiness to some and frustration and desperation to others. At the most fundamental level, food is life.
Speakers
Speakers may not be confirmed. Check event website for more information.